Republican Richard Champion hopes to keep his appointed seat against Democrat David Ortiz.
About the district:
Located in Arapahoe County, including Littleton, Columbine Valley and Bow Mar. This is technically an open seat. Rep. Susan Beckman (R) resigned to take a job with the Trump administration; Rep. Richard Champion was appointed Feb. 8 by a GOP vacancy committee. Beckman, the first-term incumbent, won in 2018 in the most narrow victory for any Republican in the General Assembly, with a margin of just 374 votes. 
Population: 86,717
Households: 34,642
Median Household Income: $88,471
Median Age: 44.3; Over 65: 20%
Poverty Rate: 5.9%
Racial breakdown: 85% white; 10% Hispanic; 2% Asian; 1% Black
Voter breakdown: 31% Dem; 32% GOP; 39% UAF
The candidates:
David Ortiz, Democrat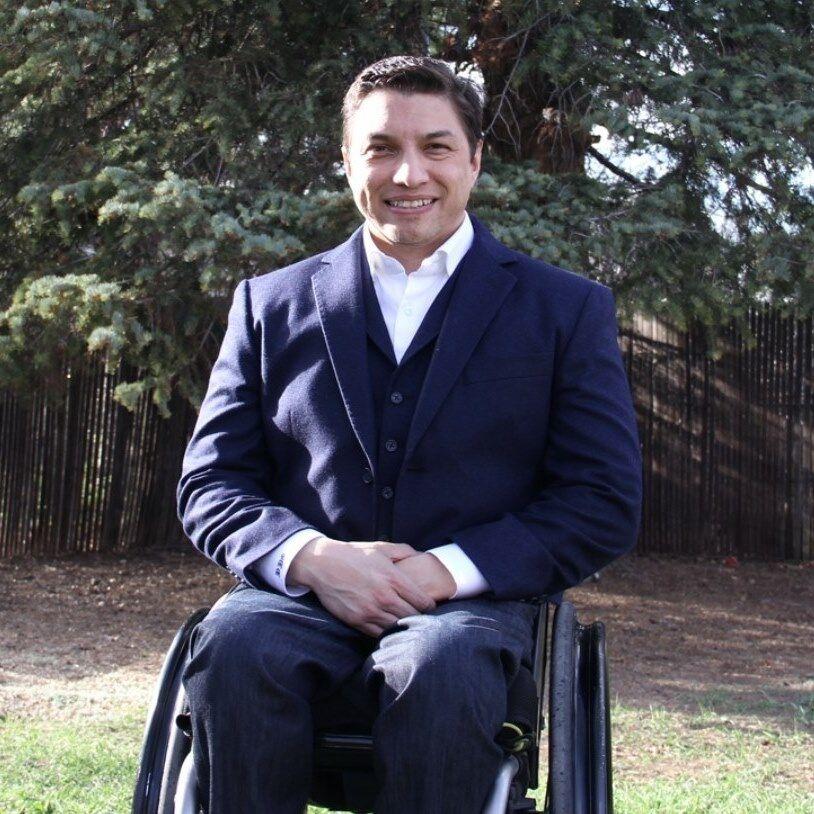 About Ortiz: A first-time candidate for state office, Ortiz was a helicopter pilot in the Army, and narrowly survived a crash in Afghanistan that left him a paraplegic. He advocates for better mental health services and funding as well as Medicare for All, to address climate change and invest in renewable energy, and promoting responsible gun ownership, including gun safety. 
Richard Champion, Republican 
About Champion: This is his second try for the HD38 seat, although the first time was more than 20 years ago. An Army veteran and former mayor of Columbine Valley, Champion owns a small energy company. He serves on the House Finance and Health & Insurance committees. He did not sponsor any legislation in the 2020 session.
Cash breakdown/Top donors
Ortiz: $139,944
Top 3 or 4 donors: Colorado Education Association ($5,000) Colorado electrical workers small donor ($4,000), Conservation Colorado ($3,000), Southwest regional council of carpenters ($2,675).
Champion: $52,327
Top donors: Coloradans for Colorado ($1,000), Apartment Assn. of Metro Denver small donor ($400), Certified Public Accountants PAC ($400) and Larry Mizel of MDC Holdings ($400). Has more than two dozen individual donors at the $400 level.
Colorado Politics analysis:
Leans Democrat. Ortiz has shown strong fundraising numbers on his own, and this is a district targeted for flipping by the Democratic House Majority Project. Democrat-leaning independent expenditure committees are also expected to spend heavily here.