Democrat Meg Froelich was appointed by a vacancy committee and is running to keep the seat against Republican Dean L. Titterington and Libertarian David P. Jurist.
Located in Arapahoe County, including Englewood, Greenwood Village, Cherry Hills Village and Sheridan. This is technically an open seat, meaning all candidates are running for the first time. Rep. Meg Froelich was appointed in January 2019 by a Democratic vacancy committee to replace Rep. Jeff Bridges, who was appointed to the Senate to replace Sen. Daniel Kagan.
Population: 85,026
Households: 35,655
Median Household Income: $69,626
Median Age: 37.9 Over 65: 14%
Poverty Rate: 11.4%
Racial Breakdown: 76% white; 15% Hispanic; 4% Asian; 2% Black
Voter Breakdown: 32% Dem; 24% GOP; 42%  UAF
The candidates:
Dean L. Titterington, Republican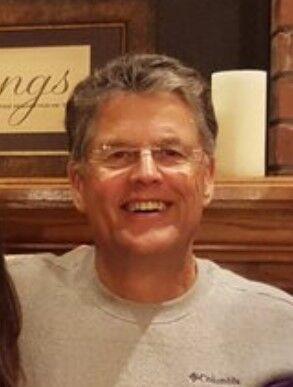 About Titterington: A small business owner, Titterington founded the Cherry Creek Academy charter school and was a founding board member of the state's Charter School Institute. He is a U.S. Marine veteran. He cites as his issues "Colorado values, law and order and safe communities," and education and economic opportunity.
Meg Froelich, Democrat
About Froelich: This is incumbent Froelich's second bid for HD 3. She's a filmmaker and previously served on the Greenwood Village City Council. Froelich is a member of the House Energy & Environment and Transportation & Local Government committees. Her legislation has focused on child support and criminal penalties for failure to pay wages. She also backs paid family and medical leave.
David P. Jurist, Libertarian
About Jurist: This is Jurist's second try for HD3; the first was in 2012. He holds a 2020 master of science degree in data analytics from CSU-Global and is also a sculptor. He does not have a website that states his positions. 
Cash breakdown/Top donors
Froelich: $104,905
Top donors: Froelich has been her campaign's most generous donor, with $18,524 contributed. Other donors: Fund for Educational Progress of Aurora ($5,350), Colorado Education Assn. ($5,000), Colorado firefighters small donor ($2,000).
Titterington: $935
Top donors: Titterington is his campaign's biggest donor, at $300. He also got $100 from Paul Lewan, former CEO of Lewan & Associates.
Jurist: $0
Top donors: Like most Libertarians, Jurist has not reported any campaign contributions.
Colorado Politics analysis: 
Safe Democrat. Democrats have held this seat since 2008.