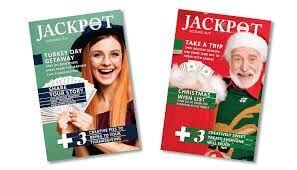 A Broomfield-based magazine publisher, Mountain View Publishers, agreed to pay a $250,000 fine and stop "deceptive trade practices" that allegedly lured customers who thought they were claiming prize money into a magazine subscription, the Colorado Attorney General's Office announced Tuesday.
Company officials, in a statement provided by attorney Andrew Lustigman of New York-based Olshan Frome Wolosky LLP, said they disagreed with Attorney General Phil Weiser's allegation and were "disappointed with the office's failure to present an accurate and complete picture, such as Mountain View Publishers' high rate of customer satisfaction."
It settled the matter "without any finding or admission of wrongdoing, in order to avoid the distractions and costs associated with litigation," according to the statement.
According to the attorney general's office, Mountain View sent "millions of mailers nationwide" letting recipients know they had "won a significant prize or large sum of money." Once recipients returned a signed form, with a check for a nominal amount of money, usually $2.35 for shipping and handling, they were automatically signed up for a subscription to the magazine Jackpot Journal. They were billed $33 per quarter with automatic withdrawals from their checking account.
While company officials answered each of the more than 30 complaints to the Better Business Bureau, saying the customer clearly signed the subscription form and sent a check, Weiser said it was deceptive.
"In fine print hidden often at the bottom and back of the mailer, however, the mailers stated the consumer was instead subscribing to a quarterly Jackpot Journal magazine," according to a news release. "And then, once Mountain View had a consumer's bank account or credit card information, the company signed the consumer up for an automatically renewing subscription of about $33 every three months."
Investigators from the state Department of Law Consumer Protection Division found the average age of the alleged victims was 80.
The company's responses on the BBB website showed they often gave refunds if the customer disputed the charges. Many complaints came from adult children who had taken over their aging parents checking account and complained they never saw a Jackpot Journal magazine.
The company would respond with copies of the signature box and the language: "Please understand we have no way of knowing the age or the mental status of our subscribers and process all orders we receive in good faith."
Additionally, it disputed the "deceptive practices" claims.
"We never want anyone to feel as if they are locked in to or continuing to receive a magazine that is of no use to them, this is why we offer a 60 day no questions asked-money back guarantee. We understand your frustration, but failure to read the terms of the purchase or research unknown charges does not constitute deception or fraud on our part," a company official wrote on the BBB website when answering a complaint.
Investigators discovered Mountain View "obtained over 50,000 subscribers nationwide since 2016, with over $2 million in revenue and an average of approximately $40 in charges per customer."
"Mountain View Publishers operates on a national level and has preyed on our country's most vulnerable residents," Weiser said in the release. "The company used underhanded tactics to convince recipients that they were going to receive a large sum of money if they sent a small sum back, when in reality they only received a magazine subscription they did not ask for. This practice was both unfair and unconscionable, and such actions cannot be tolerated."
The company's response said officials cooperated "fully" with investigators and "many of the challenged practices were discontinued voluntarily some time ago."
Colorado residents who want to report potential scams, fraud or price gouging can contact Stop Fraud Colorado at 800-222-4444 or www.StopFraudColorado.gov.