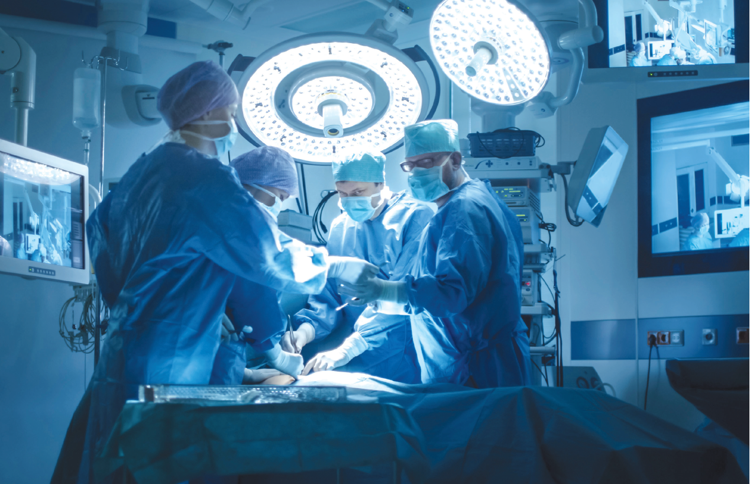 Introduced by Gov. Jared Polis' administration in October, the public option is a new type of insurance plan that will significantly expand the role of state government within Colorado's health care industry. Simply put, the public option – also known as the state option – cuts reimbursement levels for treating patients and requires both health care providers and insurance carriers to participate.
Because the public option proposal has received minimal review and analysis, it is impossible to determine the full impact on access to care, residents who already have insurance and whether it will truly reduce costs. But evidence overwhelmingly suggests the unintended outcomes could be far-reaching and costly.
House Bill 19-1004, passed in early 2019, required the Polis administration to "evaluate the impact on consumers eligible for financial assistance for plans purchased on the exchange." But this analysis has not been conducted, and neither has any modeling been completed on the effects this program running concurrently with other significant policy changes currently being implemented – like reinsurance, new surprise billing regulations that take effect in January 2020 and the Hospital Transformation Program – all of which are facing significant implementation challenges.
In fact, the Polis administration's report on the public option, released Nov. 15, stated "it is important to note that meeting the affordability standard may ultimately require reliance on a variety of new funding sources such as federal waiver dollars, state funds or other levers to realize cost-savings for consumers," but the report failed to provide any actual cost estimates. Elsewhere, deep in the attachments section of the report, it even says: "The assumptions and resulting estimates included in this report and produced by the modeling are inherently uncertain. The uncertainty is amplified given that in most instances Colorado specific data was not available."
"The Colorado Public Option final report sent to lawmakers [on November 15] raises serious alarms," according to Jeff Keener, interim CEO of the South Metro Denver Chamber. "Like earlier drafts, the proposal ignores economic impacts on consumers and businesses. It provides no definitive insight to how provider rates will be determined, which will have an immense bearing on access to care, quality of care and competition."
What is clear in the final proposal is medical providers will be faced with limited options. Either they will have to cut costs in a way that may negatively impact quality and access to care or they will have to pass costs on to the remaining private insurance market. This will put Colorado health care – one of the best systems in the world – at risk.
Consider that Colorado consistently ranks in the top 10 for quality from groups that assess the health care sector, including the Commonwealth Fund and U.S. News and World Report. Colorado is also a center of innovation and excellence, with several of the nation's best hospitals located within the state.
In Colorado, about 93.5% of Coloradans have health care coverage, a historically high rate. And, in terms of cost, Colorado has the fifth lowest health spending per capita in the nation, despite our rising cost of living. Despite these overall positive trends, there are still families who struggle to find doctors and pay their health care bills, but concerns have been expressed that the public option could make matters worse, not better.
For example, a coalition of doctors recently wrote to the Polis administration pleading to take the public option off the fast track. "Cutting reimbursement rates will likely force hospitals and health care systems to cut services and reduce their support for research, education and community benefits," wrote the doctors, who serve as chief medical officers or chiefs of staff at hospitals all across the state. "Some hospitals, unable to withstand these cuts, will likely be forced to close."
Several recent studies examining this type of plan, including one from the Common Sense Policy Roundtable, paint a vivid and worrisome picture. If you're familiar with veterans having to drive hundreds of miles to gain access to vital health care services in the VA system, this new, proposed option will quickly result in a variation of their story.
"Multiple studies have shown the public option would be a disaster, costing thousands of health care jobs here in Colorado and pushing some hospitals – especially those in rural areas – to shutter," noted Kevin Ross, a small-business owner and the mayor of the town of Eaton in northern Colorado. "It's an idea that might appeal to the extreme left of the political spectrum but makes absolutely no sense in the real world."