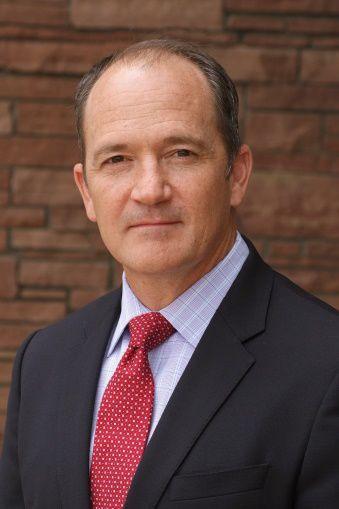 As a nation and as a state we are just now beginning to fully realize the impacts of COVID-19. From staggering unemployment numbers to a $3 billion shortfall in the state budget, the fallout is extraordinary. Coloradans may have weathered the challenge of the pandemic, but the path back to economic prosperity will be our toughest mission yet. 
What's the answer? Let the innovators thrive, listen to the recommendations of those on the frontlines and by all means, resist the temptation to implement more burdens and more regulation. If necessity is the mother of invention, then bureaucracy most surely smothers it. 
Consider health care, one of our most robust and significant industries in Colorado. Prior to COVID, the administration and some lawmakers were championing a public option that according to many studies would be a disaster, costing thousands of health-care jobs here in Colorado and pushing some hospitals — especially those in rural areas — to shutter. 
In fact, just last summer while promoting a public health care option, one of the state's top government health-care officials stated that the state has "too much access" to health care. Too much access? No. Consider that the global economy has been drawn down by necessary mitigation measures so that we did not exceed the health care capacity that currently exists.  It is difficult to envision a more striking example of why we do not want to arbitrarily trim health care system capacity through government mandate. 
If we've learned anything about health care through this crisis, it is that we should listen to the people on the front lines — those who provide care for Coloradans 24 hours a day, seven days a week. Think about what Colorado health care achieved in a mere six weeks. It is nothing short of awe-inspiring.
In the blink of an eye, our health care system transformed itself into a COVID-19 care system — stopping elective surgeries, implementing new protocols, expanding ICU facilities, partnering with the state government to continuously inform the public, and diving into new treatments, cures and vaccines.
In the midst of all of this, our system made incredible strides on a number of fronts. Thanks to a relaxation of regulations, estimates are that telemedicine services made a decade of progress in just weeks. 
These efforts have not come without a high price. Hospitals, particularly those in rural areas, are facing an incredible financial strain. According to the Bureau of Labor Statistics, 43,000 health-care jobs were lost in March and nearly half of all medical practices have temporarily furloughed staff, while 22% have laid people off permanently, according to one survey.
Waging new hospital fees and reducing Medicaid reimbursement rates is not the answer to supporting our health care systems. They've done their part and simply should not be required to do more to the ultimate detriment of patients. There is a better answer. 
Dr. Carrie Mendoza, an emergency room doctor with roots in Colorado, recently wrote that in the face of COVID-19, we easily adopted the "flatten the curve" mantra and must now embrace the "flatten the bureaucracy" mantra. She pointed out that due to the crisis, the government has suspended hospital reporting requirements that have little to do with emergency care, allowed licensed physicians to practice across state lines, and provided commonsense malpractice relief. In other words, it should not take a crisis to provide our health care systems with the tools it needs to improve and prepare for new challenges or pandemics.
From hospital systems to bioscience companies to pharmaceutical researchers — Colorado's health care has been pushed in a way most could never imagine. As an industry and to a person, they have stepped up and met every single challenge thrown in their path.
When history writes this story, there will likely be no actions shown to be more heroic than those of our health care workers. We owe it to them and to ourselves to preserve the quality and access of the system and to be particularly cautious about undercutting a system we all depend upon so deeply.
Discussions about this public policy have turned to the fall ballot and 2021 and away from the 2020 General Assembly. It should be said: The same public policy that would wind up taking Colorado's health care system in the wrong direction will not get better with the passage of time.
Mike Kopp is president and CEO of Colorado Concern, a statewide organization devoted to investing in and promoting a pro-business environment through the political process.