Colorado's programs were more effective in helping immigrants get jobs than many other states', says an annual report from the Office of Refugee Resettlement.
Colorado's Refugee Services Program placed 89% of its 2018 caseload in either full-time or part-time jobs in 2018. The national placement rate when all states were totaled was 57%.
The average pay rate for Coloradans who found employment through these programs was $12.98 compared to the national average of $11.61. The retention rate of these individuals was 90% when measured at 90 days after initial employment, higher than the U.S. total rate of 86%.
Colorado had a smaller population to work with last year than many states, helping 324 individuals who signed up for their programs while other states grappled with thousands.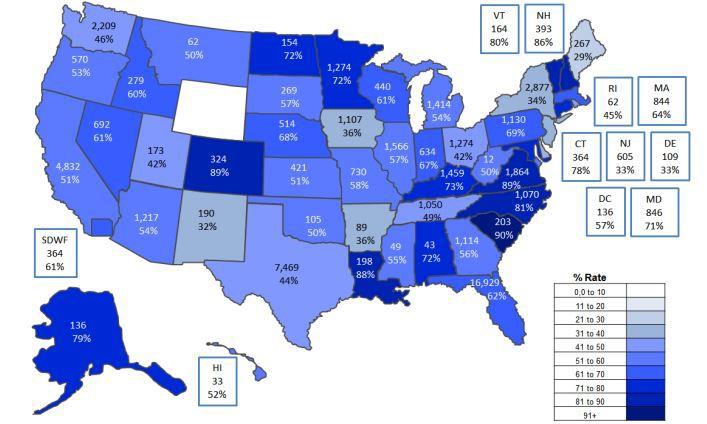 The states with the largest caseloads were Florida with 16,929, Texas with 7,469, California with 4,832, New York with 2,887 and Washington with 2,209.
Overall, the U.S. saw a significant reduction in the number of immigrants seeking employment through assistance programs, with 60,329 in 2018 compared to 124,370 in 2017.