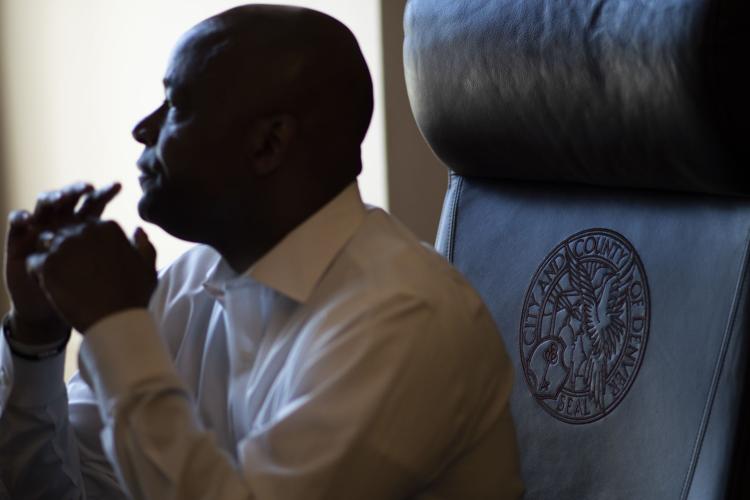 Move aside, No Shave November — Mayor Michael Hancock is launching a new campaign this month focused on men's health rather than their hair.
As part of his #MensHealthMatters campaign, Hancock is encouraging all men to get screened for prostate, colon and testicular cancer and to prioritize preventative care and their personal well-being.
A new Denver entity aims to help break down barriers faced by women, racial minorities, people with disabilities and other marginalized groups. 
Victims of domestic violence in Colorado can now be helped from all angles at a single spot, thanks to a partnership between the Rose Andom Center, Denver Health, MotherWise and the Colorado Health Foundation.
"Men often have a stigma around talking about their health and asking for help when they need it," Mayor Hancock said in a press release.  "We need to break that stigma. It's OK to talk about it."
Colorectum and prostate cancer are two of the leading causes of death in Colorado, according to the American Cancer Society.
Between 2012 and 2016, the prostate cancer death rate in Colorado per 100,000 people was 21.4, the second-highest death rate behind lung cancer. Colorectum cancer was the fourth-highest death rate in the same time period.
About 660 people have died so far in 2019 from colorectum cancer. More than 500 people also have died from prostate cancer this year, according to the health organization.
Hancock — who turned 50 this year and has witnessed many friends facing health challenges — will use his platform to share information and engage men in a conversation about their health. This week, he was joined in a video broadcast by sportscaster and Denver native Vic Lombardi who recently overcame his battle with prostate cancer and is challenging other men to get screened.
Hancock's campaign will focus on mental, physical and financial health as "critical components" of an all-encompassing wellness approach.
"It's OK to ask for help," he said, "and I want to encourage all of us to help our friends and family members do the same."