The Jefferson County School District has decided against the demolition and replacement of Columbine High School, according to a letter sent to parents by the district superintendent.  
"While this concept has supporters and merits, there are also valid concerns that were raised," Superintendent Jason E. Glass wrote in the letter. "It is clear to me that no consensus direction exists to rebuild the school."
In June, Glass sent a letter parents outlining the possibility of demolishing the school and replacing it with a new building.
Since the school shooting in 1999 that killed 13 people, "morbid fascination" with the school has been increasing, according to Jeffco Public Schools.
It said 6,962 people responded to a survey last month about the possible demolition.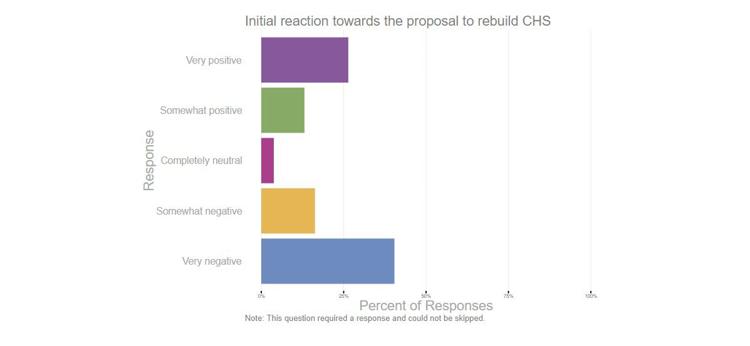 According to results released by the district, 40.4% of those surveyed were "very negative" toward the proposal to rebuild the high school, and 16.3% were "somewhat negative."
On the other hand, 26.4% of those surveyed were "very positive" toward the idea and 13.1% "somewhat positive," Jeffco Public Schools said.
Instead, the school will be implementing changes aimed at enhancing security and privacy around the school, including the creation of a defined perimeter around the building, the letter says.
> CLICK HERE for the full story from 9News.
-
-
-
-