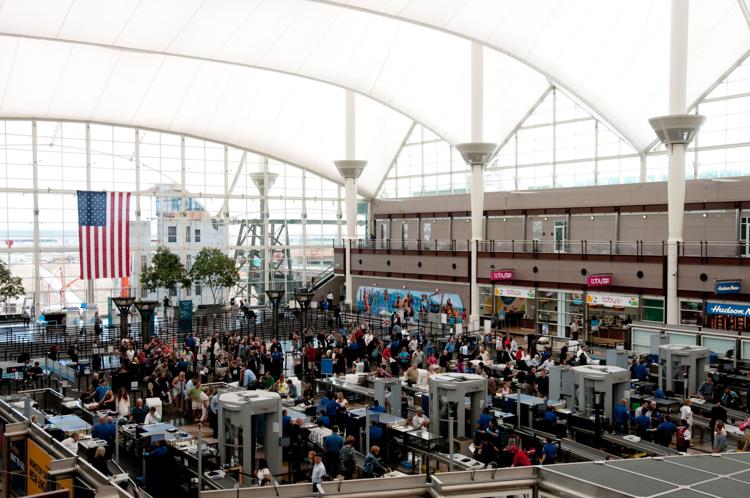 The chief operating officer of Denver International Airport, Chris McLaughlin, testified Thursday morning in Washington, D.C., during a U.S. Senate subcommittee hearing on improving security at airports across the country.
U.S. Republican Sen. Cory Gardner of Colorado introduced McLaughlin before testimony began.
"I'm pleased to be here this morning to welcome Chris McLaughlin, who currently serves as the chief operating officer for Denver International Airport, a role in which he oversees the airport's largest business component," Gardner said.
"One of the busiest airports in the nation, Denver International Airport has been forward-thinking in its efforts to bolster security while maintaining an excellent experience for traveling Coloradans and millions of visitors," he said. "I've been proud to work with the airport at the federal level, and I'll continue to support their efforts to enhance safety and security at the Denver International Airport."
Gardner lauded McLaughlin's professional experience, which he said will provide "a very unique perspective" to the discussion.
Aviation and airport security have been a career-long passion, McLaughlin said in testimony.
"This morning, I would like to focus on the importance of continued innovation and aviation security with specific regard to security modernization, continued focus on TSA Precheck and the implementation of Real ID," Laughlin said.
The COO has worked in "nearly every sector" of the industry for the past two decades, he said, including at the Transportation Security Administration, Air Wisconsin Airlines, Frontier Airlines and CLEAR.
Other witnesses joining McLaughlin included Tori Barnes with the U.S. Travel Association, Lauren Beyer with Airlines for America, Ken Cornick with CLEAR, and Sara Nelson with the Association of Flight Attendants.
The contract will be brought before a Denver City Council committee Nov. 6 and, if approved, will take effect in early 2020.
DIA's divorce from Great Hall Partners might not be final in mid-November, as officials originally expected.