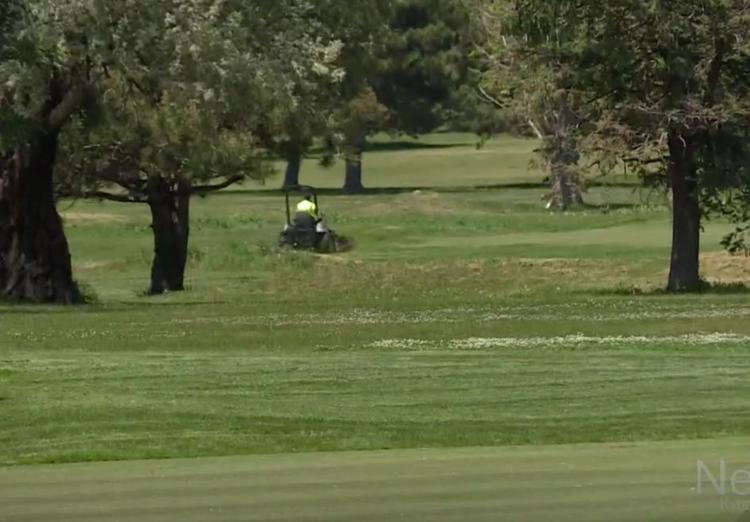 The City of Denver entered into a $6 million settlement Tuesday with the owner of the Park Hill Golf Club, a 155-acre closed golf course at the heart of nearly three years' worth of debates in Denver.
The agreement maintains existing land-use restrictions at the golf course and ensures the Denver community and its City Council will have a "defining role" in any proposed changes going forward.
Residents who oppose the sale say their fight now shifts to the City Council, where they hope to find support for preserving the 155-acre property as open space.
However, it's unclear what will happen to the land moving forward. The property owner, Westside Investment Partners, has yet to present any plans to the city on how it intends to use the land.
"We think we can do more to meet access, equity, health, open space and environmental stewardship goals for Denver than to restore this land as a golf course," said Kenneth Ho, who leads the project for Westside. "The time has come to have a true community conversation and make a decision about the future of this land."
The agreement gives Westside three years to complete a community engagement process to gather input and explore uses for the land that are not exclusively focused on golfing. If a plan is not approved within that time, the city can require the property owner to restore the land to a golf course at Westside's expense.
The settlement officially ends all litigation related to the property.
"My priorities for the property and for the neighborhood have always been preserving open space and extensive community input," Mayor Michael Hancock said in a statement Tuesday. "This agreement ensures we will have both."
The George W. Clayton Trust, managed by Clayton Early Learning, sold the property to Westside for $24 million in July after sales negotiations with the city broke down.
The lease to operate the golf course once brought in a steady source of income for the Clayton school, but revenues have trickled in recent years, resulting in the golf course closure in 2018 after the city filed a permanent storm water detention and drainage easement on 25 acres of the northeast corner of the site.
The city's flood prevention efforts are part of the Platte to Park Hill project, which is the source of the $6 million settlement funding. The project monies also cover any potential costs incurred for future restoration of the golf course if an approved land use plan does not materialize.