Here's our recap of our best stories of the last seven days from the Colorado Politics staff.
---
> Some salaried staffers at the Colorado General Assembly are paid extra by political committees
> Donations to Polis campaign committee to fight recalls didn't go to anti-recall groups, filing shows
> Recall group targeting Senate President Leroy Garcia needed 13,506 signatures. They turned in 4.
> New Colorado poll finds support for Trump impeachment probe, 'headwinds' for Cory Gardner
> 2020 Colorado Senate race: Hickenlooper trumps other Democrats on fundraising
> Transgressions of correction officers at Denver women's prison raise concerns about inmate safety
> ELECTION 2019: Colorado voters to decide ballot questions, elect local officials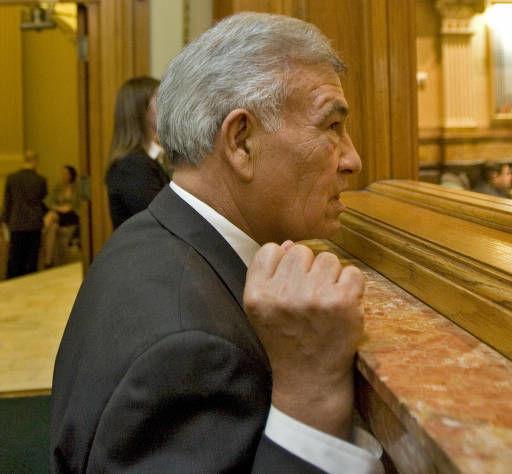 > Heads up, Denver voters: Here's the lowdown on the city's upcoming ballot initiatives
> You may need a college degree to figure out your Colorado ballot
> COVER STORY | Proposition CC: The TABOR debate hits the ballot
> MARK HARDEN | A fond salute to Team CoPo as I set sail
> INSIGHTS | Preventing teen suicide can start with a statement
> INSIGHTS | Prop CC seen as a chance to pull Hispanic voters to the right
> LYNN BARTELS | Still Mr. Speaker: Admirers remember Ruben Valdez
> Q&A with John Andrews | A patriarch of Colorado conservatism ponders the Great Disrupter, Islam and more
> Hannah Turgeon, assistant to Colorado treasurer candidate Brian Watson, killed in hit-and-run
> Denver school board candidate assails campaign cash as spending soars past $1.3M
> New study cites minimal health risks from Colorado oil and gas development (VIDEO)
> Former seafood exec launches bid for Congress in Colorado's 3rd District
> Colorado's Cory Gardner set to attend 'Save the Senate' retreat with Trump in DC
> Colorado appeals ruling unbinding presidential electors
> All Colorado US House members vote against Trump on Turkey's intrusion into Syria
> Denver school resource officers program meets with concern from councilmembers
> Denver City Council committee considers proposal for elected sheriff
> Denver's Hancock approves several City Council 2020 budget proposals
> DIA advances $3.8M contracts for oil and gas well maintenance
> Sales tax for Front Range passenger rail gets initial thumbs up, Colorado survey shows
> Manitou mayoral candidates: Colorado Springs an Incline bully