State Sen. Brittany Pettersen in January will become Colorado's first senator to give birth in office — and the first state legislator to do so during the session —  her husband, Ian Silverii, has announced.
"We've got some news, literally," Silverii, executive director Progress Now Colorado, tweeted Tuesday. "Drop your name recommendations below. Just kidding. We're not gonna let Twitter name our baby."
Colorado Politics has reached out to Pettersen for comment.
Among those offering congratulations on Tuesday: David Pourshoushtari, communication director for the Colorado Democratic Party.
Pettersen, a Democrat and first-term state senator, married Silverri in a July 2017 ceremony at the Governor's Residence at Boettcher Mansion in Denver. 
The ceremony was officiated by former House Speaker Dickey Lee Hullinghorst, a Gunbarrel Democrat, and state Rep. Janet Buckner, an Aurora Democrat, who read the ee cummings poem "i carry your heart with me" during the wedding.
Pettersen was first elected to represent House District 28 in 2012 and re-elected twice. In April 2017 she announced her bid to replace U.S. Rep. Ed Perlmutter in Colorado's 7th Congressional District, just a half hour after he announced his campaign for governor.
She suspended her campaign in August of that year after Perlmutter's announcement that he would run for re-election to Congress instead. The next month she announced she would run for state Senate, seeking the District 22 seat held by term-limited Andy Kerr, who had also participated in the Congressional District 7 race until Perlmutter decided to seek re-election. 
She was elected to the District 22 seat last fall as part of what was dubbed the "fab five," a group of Democratic females running for their first Senate terms: Kerry Donovan, Jessie Danielson, Faith Winter, Tammy Story and Pettersen.
All were successful.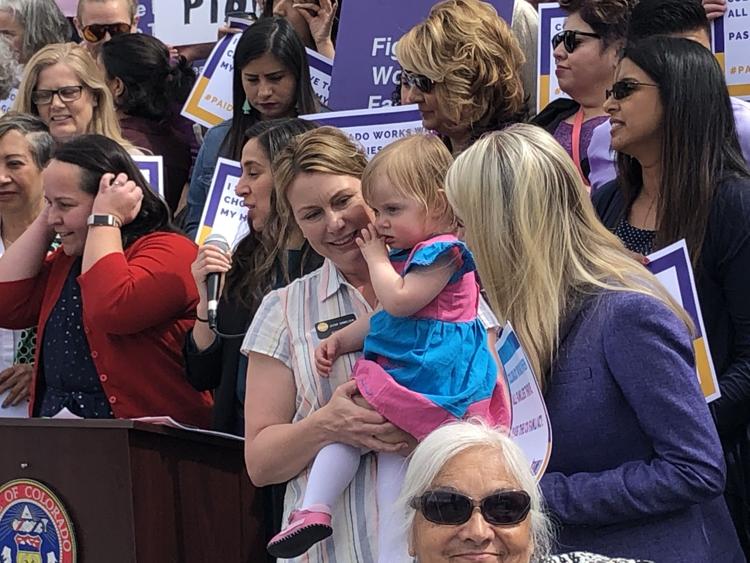 Colorado Politics' Ernest Luning contributed.
Editor's note: This article was updated at 9:58 a.m. Aug. 20 to correct the spelling of Silverii's last name.
-
-
-
-
-