A heated city council meeting in Brighton Tuesday night ended with the city manager one step away from being fired, and lingering accusations about misuse of taxpayer dollars.
In a 5-3 vote, council members placed City Manager Philip Rodriguez on administrative leave.
A large crowd filled the council chamber, as well as the overflow room in the lobby of city hall. They were not just angry about changes to city leadership; they also were angry about water rates.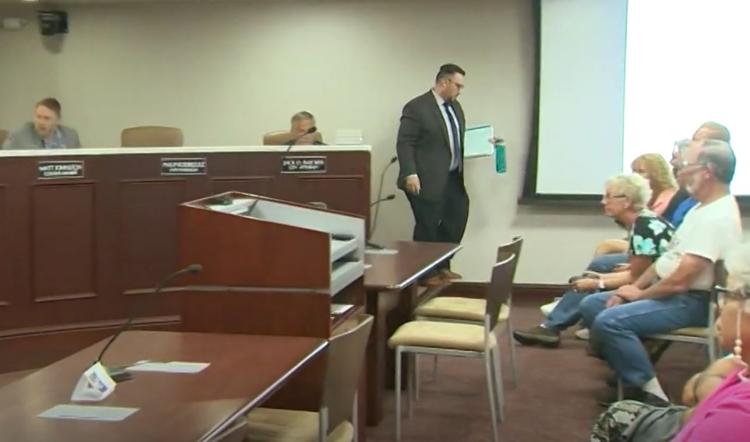 Councilman Matt Johnston said the city manager is being fired because he uncovered $70 million in overcharges for city water.
But Mayor Ken Kreutzer insists he and others have lost faith in Rodriguez's leadership.
> CLICK HERE for the full story from 9News.
And WATCH the 9News video below.
=
=
=
=
=