The Denver Human Services agency is providing quality programs to the public but not being transparent enough about its spending practices, a new city audit report says.
DHS partners with the nonprofit Rocky Mountain Human Services, and the two organizations have been audited three times since 2015 due to concern over their practices for proving allocation of taxpayer funds. 
A main issue cited in the audits is whether DHS practices can sufficiently verify that their programs only serve Denver residents.
"Denver Human Services and Rocky Mountain [Human Services] each failed to validate that they spent the dedicated property tax dollars for their intended purpose," writes city Auditor Timothy O'Brien in his report. "Denver Human Services often did not verify Rocky Mountain's expenses and, instead, trusted that the organization's self-reported costs it submitted for reimbursement were valid and supported."
However, parents and guardians surveyed said said that they were satisfied with the services they received from each organization, the audit said.
The audit recommended practices for stronger accountability throughout the organizations, and both RMHS and DHS agreed to many of the proposals.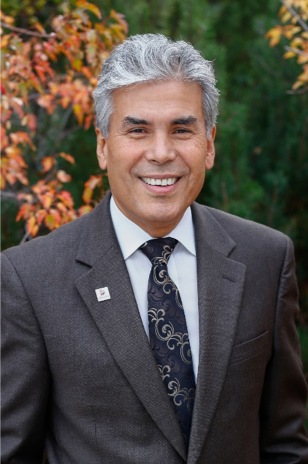 However, DHS countered that the auditor's recommendations regarding proof of reimbursed expenses were based on overreaching interpretations of fiscal accountability rules, and that the organization had already implemented sufficient changes after the first two audits.
"It is significant to note at the outset that the Denver Auditor's Office audit testing identified no fraud, waste or abuse in these programs, but instead identified opportunities to cultivate best practices," DHS Executive Director Don Mares, a former Denver deputy mayor, wrote in his response.
> RELATED: Denver auditor faults 2 city agencies for not making changes as agreed
Mares noted that DHS had already made significant changes in response to city audits which had established sufficient practices for reimbursement of funds.
"DHS disagrees with the assertion now being made in the current audit that gap funding violated fiscal accountability rules ... or that funds reimbursed through this model were incorrectly reimbursed," Mares wrote.
"The vast changes that DHS made to the reimbursement process ... have addressed the shortcomings of the prior practice of gap funding and have greatly improved the benefits to Denver residents overall," he said.
> RELATED: Denver auditor takes charge of enforcing new minimum wage requirements
O'Brien expressed dissatisfaction with DHS's position.
"Through stronger accountability of the city's tax dollars and stronger oversight of their contract, both Denver Human Services and Rocky Mountain [Human Services] will be better equipped to ensure the dedicated property tax revenue is spent to help Denver residents with intellectual and developmental disabilities," O'Brien wrote.
"I am disappointed that Denver Human Services has chosen to disagree with recommendations that would clearly improve its oversight of taxpayer funds."
> RELATED: Denver auditor: City bidding practices lack safeguards against political favoritism
Rocky Mountain Human Services Director Shari Repinski said that her organization agrees with the auditor's proposals, noting that many of the programs being offered are less than two years old and therefore they are open to suggestions on improvement.
However, Repinski said that she did wish the audit had focused more on the successful launch of the relatively-new programs.
"We are serving over 4,200 people in Denver in a way that has never been achieved before," Repinski said. "I wish that there could have been a little bit more of a picture of that."
Though RMHS and DHS differed on their responses to the audit, Repinski defended their partner's practices.
"We have a really close partnership," she said. "They've supported us when we've been on the right track and held us accountable when we needed to correct things. They've really provided the necessary oversight to us."
> RELATED: Denver Auditor cites need for better oversight of software program for city personnel
-
-
-
-
-