Many people still think Greeley is a small town with a large cattle population. That is old information and incorrect on both counts. This year Greeley's population reached 98,000, and not one is of the bovine variety.
That doesn't mean we don't appreciate cattle or the fact that we have many people in our city who are employed by the industry, we just want people to know that Greeley has grown up and we're no longer the small town we once were. We're not leaving our agrarian heritage behind; we're clarifying the facts and adding new information so that people around the region know more about us.
City council members had been hearing from residents that it was time to take action regarding the old stereotypes and misperceptions. They told us that those outdated perceptions needed to be dispelled and new information about the city disseminated. Not that the council wasn't already aware of this need, but now it was being talked about as a possible community priority. The council, recognizing the importance of marketing and branding, decided that "improving the community's image" should be one of its top priorities and then allocated general fund carryover and lodging tax revenue to underwrite an image initiative.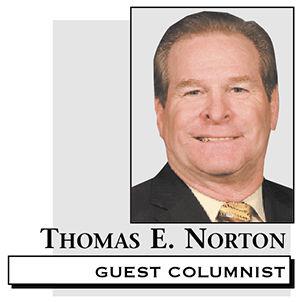 Greeley's new initiative has four components: outreach to residents, media outreach, social media engagement, and a paid advertising campaign. The overriding objective is to give people something new and different to think and say about Greeley.
Finding those new things to say wasn't difficult. We have an award winning university, a great community college, one of the top-rated hospitals in the nation, and residents who are being awarded and recognized for accomplishments all the time. There's plenty to brag about. In fact, the city council has several web pages devoted to recognizing residents, businesses and organizations and twice a month they're announced at our council meetings.
Research was conducted locally and along the Front Range and from that research it was found that once people visit Greeley, they come away with a whole new and positive perspective on the city. They find that the community is much bigger, more diverse and more appealing than what they ever imagined.
Working with consultants from within and outside of Colorado, a community partnership team developed a concept that recognizes the strength and diversity of our residents alongside the fact that people who visit are pleasantly surprised at what they find here. The research and development stage of the initiative landed on Greeley Unexpected as the campaign theme.
Greeley Unexpected is a great way to tell our story, highlighting the people who exemplify what is unique and interesting about Greeley — in fact, what is surprising. It definitely gives everyone something new and different to say about the city.
Featured personalities in our 2013 campaign include a local muralist and performance artist; a multi-award- winning science fiction novelist; a couple whose business creates monsters for Hollywood and who have their own family friendly Travel Channel reality TV series; a biologist turned crepe shop entrepreneur; British expatriates who after living around the world opened a bed and breakfast here; and other interesting people.
Within the campaign, including the Greeley Unexpected website, we've also set out to bust some myths about the city. For example, we're letting people know there aren't any feedlots in Greeley and haven't been for many years, so people will stop blaming Greeley for agricultural odors. We're touting how safe the city is so that we won't continue to hear the urban myth that Greeley isn't a safe place to live. We're talking about our high achieving students, our blossoming creative district, our 100-year-old Philharmonic, and our new restaurants and businesses.
All of these assets and attributes are part of the long list of bragging points we're sharing with our target audiences in Greeley, Metro Denver and the North Front Range. Billboards, DIA display ads, cable and broadcast TV, transit advertising including the 16th Street Mall in Denver, regional radio and print, and of course social media are all being used.
We fully understand that changing the community's reputation will take a substantial and sustained effort. So far, Greeley Unexpected has received exceptionally positive feedback from residents and the effort to expand our community partnerships to support the effort has begun. We're looking forward to working with everyone to help share the good news about Greeley.
I invite you to experience Greeley through www.greeleyunexpected.com and like us, follow us and see us at www.facebook.com/greeleyunexpected, www.twitter.com/greeleyunxpectd and www.youtube.com/greeleyunexpected.
Thomas E. Norton, a Greeley resident for more than 47 years, is seeking his third term as mayor of the city. He is a graduate of Colorado State University with Bachelor's and Master's degrees in civil engineering and he spent more than 30 years in the engineering private sector. Norton also served as executive director of the Colorado Department of Transportation for eight years during the administration of Colorado Governor Bill Owens.