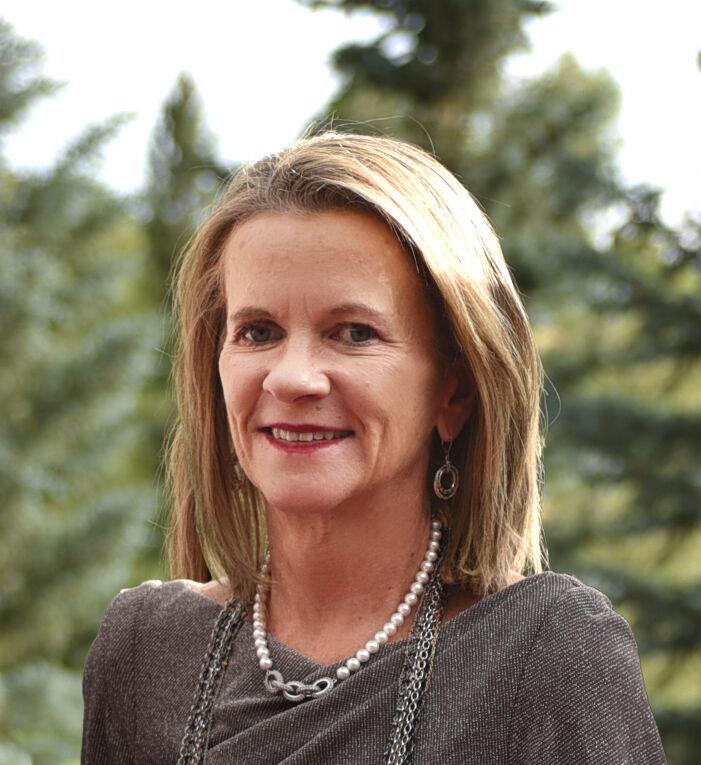 In his famous "I have a dream" speech in 1963, Rev. Dr. Martin Luther King Jr. spoke of looking "to a day when people will not be judged by the color of their skin, but by the content of their character."
What would Dr. King think of current efforts to award jobs, promotions, and contracts on the basis of skin color rather than on merit?
The answer to this question should be obvious. Yet, here we are in 2021, witnessing a disturbing nationwide movement to weaponize race and make employment decisions based on skin color under the imprimatur of "equity" and "anti-racism."   
Consider the Boulder City Council's recently adopted Racial Equity Plan. Though vague, it seems to prioritize race over (or at least alongside) professional qualifications when making municipal decisions. According to the city website, "The Racial Equity Plan is a living road map that will guide the City of Boulder government through the process of prioritizing goals, specifying details, and assigning resources to achieve meaningful change."
Like other identity-based movements in history, racially-based employment practices may only be the beginning of more radical abridgments of individual rights to come. "Racial equity will mean that people have to give up comfort and power," said Boulder activist Liz Morasco at a recent public hearing on the plan. "But let's not fool ourselves. That doesn't mean we force people to sit in trainings. It means money, and it means land."
Such racial equity movements are attempts to overcome what proponents see as institutionalized racism. But is identity politics the best way to achieve the nation's founding goal of liberty and justice for all? Or would a renewed commitment to Dr. King's vision of judging people as individuals, based on their unique characters and skills, be a more just approach for governments, businesses and universities to follow?
No one is disputing that racial injustices still occur. For instance, research suggests that hiring managers often discriminate against minority applicants. According to a 2016 Harvard Business School study, black job applicants whose resumes included ethnic information received callbacks 60 percent less often than if they scrubbed their resumes of racial clues.
Yet the problem with trying to address these injustices with equity solutions is that they perpetuate the problem they're trying to solve: racial preference. Equity, diversity and inclusion programs that are metastasizing throughout American institutions are little more than racial quota systems. So-called "anti-racism" initiatives don't just try to root out racism — by, say, advocating for racially blind interview callback decisions — but swing the historical racial pendulum in the other direction to discriminate against whites or Asians.
Like racism, identity politics and equity initiatives are collectivist ideologies that subjugate individual attributes for tribalism and serve only to pit one group against another. Most equity movements would unfairly give President Obama's daughters' preference over the daughter of a West Virginian coal miner.
These social justice movements often discriminate against Asians and Jews, who have also faced historical racial injustices, yet disproportionately excel scholastically and economically. Princeton University research finds that Asian students must score, on average, 450 points higher than black students on the SAT exam (out of 1600) to get into the same university.
Basing hiring and promotion decisions on race may even be illegal. The Civil Rights Act "prohibits employment discrimination based on race, color, religion, sex, and national origin." Anti-racism, to favor a given race, is still discrimination.
These questions about the effectiveness and morality of equity movements will be addressed in a debate hosted by the Steamboat Institute and Benson Center for the Study of Western Civilization on Monday at CU Boulder. The event, "Liberty and Justice for All: A Conversation on Social Justice and Identity Politics," features Jason Riley, columnist and editorial board member at The Wall Street Journal, and Donna Brazile, a veteran Democratic Party strategist. Attend in person or via live stream from 5:30 p.m. to 7 p.m. Mountain Time.
Americans are more divided than at any point in modern history. Identity politics, relentlessly hawked by race merchants and the media, only furthers this divide, pitting groups against each other. It's time to honestly address whether equity movements like Boulder's will alleviate racism or perpetuate the division based on skin color that Dr. King's vision sought to overcome.
Jennifer Schubert-Akin is the chairman, CEO, and co-founder of The Steamboat Institute.