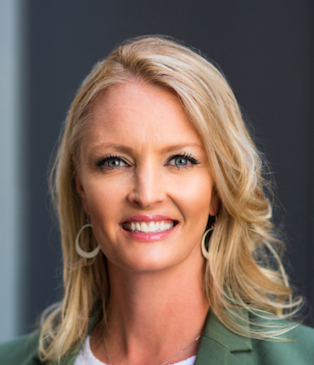 As we turn to a new year, the Centennial State's momentum is palpable, which makes the first weeks of 2019 so crucial to working toward continued success. Gov. Jared Polis has inherited a newly-elected, Democratic legislature, granting his party the leading role in shaping Colorado public policy for years to come.
The same voters who sent Congressman Polis to the Governor's Office made an equally important decision on Election Night: they joined the governor-elect in soundly rejecting Proposition 112, the proposed setbacks measure on natural gas and oil development which would have effectively ended the industry's future operations in the state.
The good news is that energy policy needn't be a partisan issue, as traditionally opposing voices recently made clear. Just weeks ago, the Colorado Oil and Gas Conservation Commission unanimously passed a new rule which will increase setbacks in relation to school facilities and daycare centers. This commonsense measure enjoyed the input and support of everyone from natural gas and oil industry members to Boulder County, relevant school districts and the Colorado Association of School Boards.
It's easy for voices as diverse as these to sometimes differ on specific policy matters, but we chose instead to collaborate in good faith, and in the process helped to secure a lasting solution that will benefit every Coloradan. I was proud to be part of this.
The natural gas and oil industry provides a $31.4 billion annual impact on Colorado's economy, supporting 232,900 jobs in the process. Colorado's role in the American energy renaissance cannot be understated and has provided unprecedented opportunities to the people of our state. We were heartened by voters' decision to stand up on behalf of the men and women whose livelihoods are supported by our industry, and we are excited to work side-by-side with Colorado's newly-elected leaders to uphold the will of the people and work toward our state's shared goals.
Achieving these goals is eminently possible, but will, at times, require compromise and patience, and will at all times require a good-faith approach from each stakeholder. Colorado's robust regulatory framework is a perfect example of our ability to do that, and it is up to all stakeholders to unite and continue that collaboration.
The people of Colorado should know that the natural gas and oil industry will never diverge from being a proactive, positive presence in any discussion about the future of our state's abundant natural resources. Whether at the state, county or local levels, we are excited to continue working with government and community leaders alike to strike the right balance for Colorado.
The industry's goals are not mutually exclusive from those of environmental leaders, as the recent rulemaking proved. We want a beautiful state that our children and their children can enjoy for generations to come. We want to limit emissions and eliminate accidents to protect our enviable air and clean water. We want to keep electricity rates affordable for all Coloradans. And we want to continue to provide job opportunities for ourselves, families and friends which allow us the privilege of calling Colorado home.
We have a tremendous opportunity to advance each of these objectives while concurrently enhancing and protecting our interests. And there's nothing stopping every voice at the table from working together to do just that.
We are optimistic that the newly-elected governor and the legislature understand the importance of the natural gas and oil industry to Colorado and will craft policies that reflect that. Let's shake hands, sit down, and take Colorado to the next level, together.
Tracee Bentley is the executive director of the Colorado Petroleum Council, a division of the American Petroleum Institute.