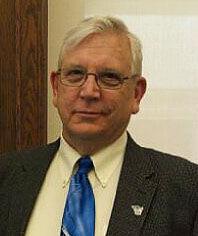 I understand that we have all been bombarded with numbers and statistics about COVID-19. The daily, almost hourly, updates on numbers of cases, numbers in hospitals, and numbers of deaths are almost mind-numbing, and decision-makers at all levels of government order/recommend/suggest various ways of combatting this global pandemic or, in some cases, ignoring it.
One of the sets of numbers we hear about less frequently are those about the impact of the virus on housing and homelessness. In early June, for example, Apartment List conducted a study of renters who were late in their rent payments. They found that overall, 30% of renters across the country were late in their June payments or had not paid them at all. Almost 40% of younger renters, those in the 18-29-year-old age bracket, were the most behind, and, not surprisingly, the same percentage of low-income renters, those in the $0-25K bracket, were the furthest behind. The study also found that almost half of low-income renters were at least somewhat concerned about the possibility of eviction. Furthermore, some 30 million unemployed Americans, most of whom were forced into the ranks of the unemployed by COVID-19, will lose their extra $600 per week in federal unemployment benefits at the end of July.
Some housing experts are warning of a housing "apocalypse" unless the federal government or states intervene to avoid the catastrophe. Researchers at Columbia University project that the pandemic and the loss of jobs, combined with the ending of various emergency relief efforts, could result in an increase of 40-45% in homelessness over where it was at the beginning of last year. Denver service agency officials are projecting major increases in homelessness locally when the housing apocalypse happens.
Here in Colorado, eviction proceedings are already starting. A recent report by the Colorado-based COVID-19 Eviction Defense Project projected that some 420,000 Coloradans could be evicted by the end of September of this year, among some 19 million people across the country. Blacks, Latinos, members of the LGBTQ community, those formerly incarcerated, and undocumented immigrants are disproportionately affected by these myriad forces.
A mid-May poll conducted by Hart Research Associates of 1,212 adults nationwide representing the country as a whole found that almost half of the respondents reported having to take at least one of the following actions in order to pay their rent or their mortgage: cut back on healthy food, borrow money, forego health-care needs, or skip utility payments, among others. Some 53% of African Americans and 64% of Hispanics reported having to take one or more of these actions, compared with 40% of whites.
Simultaneously, this same poll found that an overwhelming majority of respondents favored the government providing emergency rental assistance to those having trouble paying their rent and facing possible eviction. Some 90% of all respondents, including 84% of conservative Republicans, expressed that view. An almost equal number favored enacting a uniform, national policy that stops evictions during the pandemic outbreak and providing housing assistance to prevent evictions and homelessness during the coronavirus outbreak. 78% of all respondents, including most conservative Republicans, agree that elected leaders are not giving enough attention to people's need for help to pay for their housing during the pandemic.
In short, while many across the country and here in our home state are suffering the calamitous effects of the coronavirus, the vast majority of us really want the government, whether it be at the federal, state or local level, to do more to provide financial assistance to those most in need during these troubling times.
We can only wish it were happening.
Don Burnes, Ph.D., is founder and senior adviser of the Burnes Institute of Poverty Research and is affiliated with the Colorado Center on Law and Policy. Contact him at donwburnes@gmail.com