It's been nearly two months since the first COVID-19 cases were reported in Colorado, changing nearly everything about life in our state. The outbreak has brought sickness, uncertainty, financial hardship, and even death to too many families. It's also brought Coloradans together like never before, whether Black, white, brown, Asian, rich or poor.
This crisis has shown us how much we depend upon one another by putting people who do critical work, that often goes unnoticed, at the center of our lives. Without people willing to put their lives on the line to work during this pandemic, we wouldn't have groceries, critical benefits like unemployment, lifesaving health care services, mail deliveries, and the other things we need to get through this.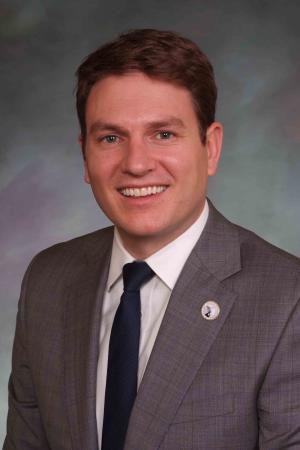 Thousands of the people putting themselves at risk are state employees, whose work is invisible to most of us until a fundamental shift like a global pandemic exposes how our communities would grind to a halt without them. They can be found on the frontlines, as epidemiologists and disease specialists who are working around the clock to study the coronavirus and test as many Coloradans as possible. They can be found responding to the financial hardship growing out of this pandemic, providing support to unemployed workers and business owners affected by the downturn because they believe all workers should be protected throughout this crisis.
Still others are working in state hospitals and veterans homes to keep some of our most vulnerable community members safe and healthy, despite what is going on outside their facility. They are ensuring that our water and air are clean, our roads are safe, our public lands are taken care of, and that our veterans, refugees and other vulnerable populations get the services they need.
We've long known how important state employees are to Colorado. As legislators who represent the Denver metro area, many are our constituents. More importantly, they run essential facilities in our region, such as group homes for people with developmental disabilities, the state hospital and intake services for correctional facilities. These facilities can't close while we await testing and vaccines to keep us all safe.
The response to the pandemic that these public employees, and others, have shouldered has saved countless lives and been nothing short of incredible. The demands of beating coronavirus have also placed unprecedented demand on public employees, our infrastructure, and our budgets. That's why Congress and President Trump must provide states with federal aid, otherwise we'll be faced with cutting critical services like public safety, education, and health care.
State employees have mobilized to see Colorado through this crisis and we want to recognize them during this Public Service Recognition Week.
But for the long run, the public employees who believe in Colorado enough to put their lives on the line need more than that. That's why, for two years, we have supported legislation to make sure state employees have a voice and the ability to negotiate with their employer, just like thousands of other Colorado workers. We recognize that in times of hardship, we need frontline voices to help us find our way, which is why the legislature should vote on this legislation.
This pandemic has made it clearer than ever that state employees have the best interests of Coloradans at heart, no matter where they work. Their expertise and ingenuity should help guide discussions on how we recover from the crisis and how we plan to be ready for future emergencies.
Their dedication and hard work — together with that of thousands of other Coloradans like health care providers, first responders, teachers, grocery store workers and others — has kept this crisis from becoming a catastrophe, and it is their work that will see us through to the end.
Colorado communities have rallied together as we've adjusted to the new normal. Let's continue to look out for one another, empower those who have kept our communities going, and make choices that will better prepare us for the next crisis.
Brittany Pettersen represents Jefferson County's District 22 in the Colorado Senate. Alec Garnett is majority leader in the Colorado House, where he represents Denver's District 2.