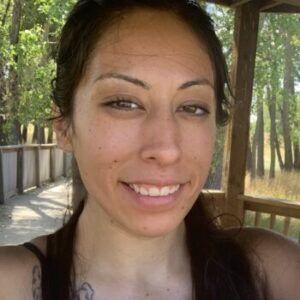 Colorado's Air Quality Control Commission (AQCC) can take a significant step to begin addressing environmental racism when it holds a hearing this month on clean truck rules. These rules would make more electric large trucks and delivery vans available to Colorado businesses, and would force other commercial vehicles to run cleaner and pollute less.
These rules will help reduce air pollution and cut carbon emissions that cause climate change, steps which will have a big impact on Black, Brown and Indigenous communities throughout our state, especially those who live and work in disproportionately polluted industrial areas and highway corridors.
What do we, as advocates for environmental justice, mean when we talk about environmental racism? This is an extension of other racist practices that have resulted in fewer economic opportunities, greater health challenges, growing income gaps and communities struggling to raise their children, get decent jobs, care for their elders and stay healthy. The cumulative impact of this is, over decades, exhausting. It's wrong. We can change it. Now is the time.
Stay up to speed: Sign-up for daily opinion in your inbox Monday-Friday
We came together to form this coalition of advocates and activists to fight for environmental justice because each and every one of us has experienced environmental racism, just like the generations that came before us.
It was our grandparents, who were sprayed with pesticides while working in the fields.They continued to work in fields and in the local restaurants, while experiencing even more racism as they were made to go through the back door to cook for the wealthier patrons. Now their children and grandchildren suffer from asthma and live in communities disproportionately impacted by the refineries, truck traffic and warehouses that are the backbone of the economy we all take for granted.
It's growing up in Montbello with high levels of pollution, and now living in Park Hill where there is highway pollution, factory pollution and an ever-decreasing tree canopy.
It's about people in Five Points, Commerce City, Swansea, Greeley, Pueblo, Aurora and elsewhere who have died and too many others who are chronically ill because of exposure to toxins, accumulating in our houses and our lungs and bodies over years and years.
It's about highways that, deliberately, were cut through Black and Brown neighborhoods and the air pollution that is concentrated along those highways.
We know we cannot erase the harm and suffering that our communities experienced in the past. But we can say ENOUGH. We begin to erase environmental racism by changing the future. Clean truck rules are part of that.
We know that achieving environmental justice is an important fight, one that we willingly take on, for all the little ones to come. But it is exhausting. We are tired of being asked to provide input to government agencies, only to be told that environmental justice will be on the next agenda or after we gather more input. We appreciate some efforts to monitor pollution and provide transparency; this gives us important information. But monitoring and transparency are not enough. There must be avenues of pursuing accountability. Information without an action plan means nothing.
We know how to cut pollution and greenhouse gas emissions. We know how to make our communities healthier. So let's do it. Your community and neighborhood will be cleaner and healthier too.
We must ensure that communities are equipped to engage in sustainability and climate action planning that integrates policies and practices on advancing food justice, advocating for transportation equity, upholding civil and human rights in emergency management and facilitating participatory democracy.
Join us. We need your help.
Katara Burola is an environmental justice organizer with Mi Familia Vota and authored this piece with leaders from Protegete, Womxn from the Mountain, Denver NAACP & GreenLatinos.