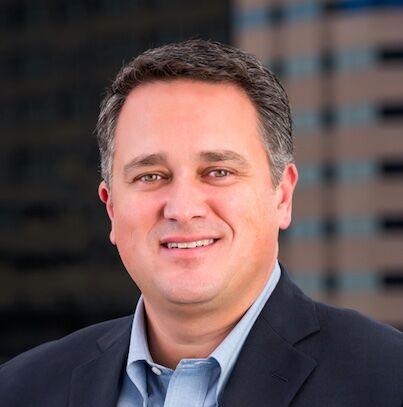 Fifty years ago, the Arab Oil Embargo caused gasoline prices to skyrocket, forced Americans to languish in long gas lines, and prompted the United States to re-think its foreign policy.
We quickly learned that being beholden to foreign cartels for our energy was a threat to our national security. After all, affordable, efficient, and abundant energy was — and still is — the cornerstone of our economy and our way of life. 
Fortunately, over the past 15 years, the United States shale revolution allowed our country to become less dependent on foreign oil and natural gas than at any time since John Kennedy was running for president. It's an amazing feat that stabilized our energy security, re-set our foreign policy, and created jobs and sweeping economic benefits across the country. 
But today, a new challenge is emerging that threatens not only our national security and energy security, but also our "environmental security."
Oil prices have gone up as our global economy begins to recover from the pandemic and demand for energy increases. It comes at a time when the Biden administration is targeting domestic oil and natural gas production through a federal leasing ban and canceling projects like the Keystone XL pipeline, just to name two examples. 
Companies can drill on existing federal leases in the short term, as we are seeing, but bans and unreasonable hurdles are devastating in the long run. We have a clear example to consider: California, which recently denied a string of permits for hydraulic fracturing, has implemented policies that have crippled production in the Golden State for the past 40 years. 
Last year, California Gov. Gavin Newsom described how policies have forced oil production in the state to decline by 60 percent, while demand among his constituents has decreased only 4.4 percent. Newsom said, "we're making up for a lack of domestic production from Saudi Arabia, Ecuador, and Colombia…." 
Now, President Biden appears ready to follow the California playbook. 
To counter rising oil prices the president recently encouraged OPEC and Saudi Arabia to put more foreign oil into the marketplace — yes, the president encouraged foreign countries to supply more of our oil. On top of that, over the past two months, the United States imported a record amount of Russian oil.
The world will need oil and natural gas for years to come. In fact, the Energy Information Administration, which is part of the U.S. Department of Energy, predicts that global demand for natural gas and natural gas liquids will continue to increase through 2050. 
Relying solely on wind and solar or other renewables to meet global energy demand is simply not feasible. The technology doesn't exist to power a stable electric grid solely through renewables, and we don't have a replacement product for oil, which is needed in everything from our toothbrushes to our clothing to our cellphones and our camping equipment. 
So if we need oil and gas, we can either produce it as cleanly as possible ourselves, reducing emissions and their effect on our climate, or we can push policies that increase our dependence on countries with poor environmental standards, poor labor conditions, and poor regulatory oversight. That type of agenda is a triple-gut-punch to our national security, our energy security, and to our domestic and global environmental security. Such policies strengthen countries that are not often friendly to the United States, and they prime the pump for more emissions and more environmental harm. 
All the while, environmental activists continue their attempts to shut down our domestic industry and are seemingly happy to promote environmental degradation that is out-of-site and out-of-mind. 
If they could step back from their narrow political agenda, they would see that few, if any, places on the planet are developing natural resources cleaner, better or safer than Colorado. Under Colorado's rigorous regulatory framework, companies are utilizing state-of-the-art technology and innovation to decrease emissions, reduce leaks, limit venting and flaring and disturb less land. We call it The Colorado Molecule, and it provides important lessons in how our industry can become a critical ally in efforts to combat global climate change and strengthen our environmental security, both here and abroad. 
Gov. Jared Polis has said his tough regulations on oil and natural gas production in Colorado are not meant to ban industry, but instead are meant to provide long-term stability and predictability. We have stepped up to the plate. We intend to continue meeting this high regulatory bar and produce the cleanest oil and natural gas in the world, and we are counting on that stability in return. We hope the leadership Colorado oil and natural gas producers are showing ultimately charts a course for others to follow.
Mr. President, California has lost its way and we urge you not to succumb to its siren song. Colorado oil and natural gas producers may be able to offer you an alternative. 
The world demands clean, affordable, and reliable energy. Let's heed the call and commit ourselves to domestic — and Colorado — energy production and to policies that make sense. Policies designed to protect our ecosystems while ensuring our abundant, local resources are responsibly developed. 
We have an opportunity to demonstrate to the world the clearest path to a cleaner tomorrow. A path that strengthens our national security, rather than our enemies. A path that bolsters our energy security, rather than weakens it. And a path that fortifies our environmental security, both here at home and abroad, where low emissions, thoughtful oversight, and effective resource production go hand in hand.  
Dan Haley is president and CEO of the Colorado Oil & Gas Association.