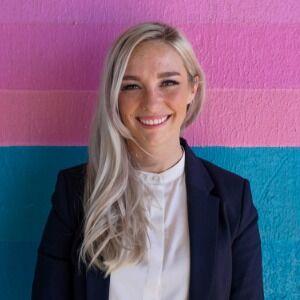 The ABC test is designed to make it much harder for companies to classify workers as independent contractors. It is advanced by some in Congress as a way to make more Americans, particularly rideshare drivers and other "gig" workers, eligible for things like unemployment, overtime and minimum wage. More workers being eligible for more benefits is a good thing, but for some industries the disruption would wreak havoc on parts of the business that independent contractors value. 
I've always dreamed of owning my own business. For me, becoming a real estate agent was one such avenue of achieving that dream. I truly love being an independent contractor and would not have things any other way. When I have an idea about how to run my business, I don't have to seek approval from a boss to do it (within reason, of course).
Members of Congress like Colorado U.S. Sen. Michael Bennet need to reconsider policy proposals that threaten to negatively disrupt licensed industries.
At issue is the "ABC" worker classification test. This test is a key part of several bills before the United States Senate, including legislation to reform unemployment insurance.
The ABC test takes a sledgehammer to the economy when a scalpel would do. It fails to recognize that not every independent contractor is a rideshare driver at risk of exploitation. The test cannot see that some independent contractors, like many real estate agents whom I work with, have deliberately chosen independent work over an employment relationship and have no interest in being anything else.
Laws that use the ABC test look at a Main Street real estate agent and a rideshare driver and conclude both must be employees. For the rideshare driver, being turned into an employee could be a good thing. For some agents, it would be a step back. Under an employee-employer relationship, agents would most likely lose many of the freedoms and choices they enjoy today, like where to work, who to hire and what kinds of clients to serve.
The ABC test also ignores the fact that many independent contractors are actually small business owners. Think of a typical Main Street in Colorado and chances are good that an independent contractor runs a business on it. In addition to real estate agents, insurance agents, financial professionals, doctors, writers, architects and engineers are often independent contractors, as are therapists, artists and dieticians. All of these professions could be disrupted, if Congress is not careful.
California is the only state in the country that uses an ABC test for unemployment. State lawmakers adopted it in 2019. The results have been a disaster. The test has not turned contractors into employees. Instead, it caused contractors to lose work. Thousands of skilled-professionals like journalists, photographers, and translators have seen their contracts canceled by businesses responding to rising costs and new legal complexities. Two years after adopting the test, California lawmakers are still trying to clean up the mess.
For Congress, the California experiment should be a flashing red light. California initially exempted around 50 professions from its ABC test, including real estate. The state has since adopted dozens of more exemptions to undo economic damage. In Washington, D.C., there are zero exemptions being discussed.
This is where Colorado's delegation can help.
The ABC test cannot identify industries where contractors are at real risk of exploitation by big corporations, but our members of Congress can. We need these members to protect legitimate, traditional independent work by finding a smarter test to use in pursuit of their goals or to focus help where it is needed by coupling a federal ABC test with California-like exemptions. 
Katie McReynolds is a real estate professional serving the Denver Metro area, northern Colorado, and Cheyenne, Wyoming. A Colorado native, she also runs a residential home building company, Mac Homes, LLC.