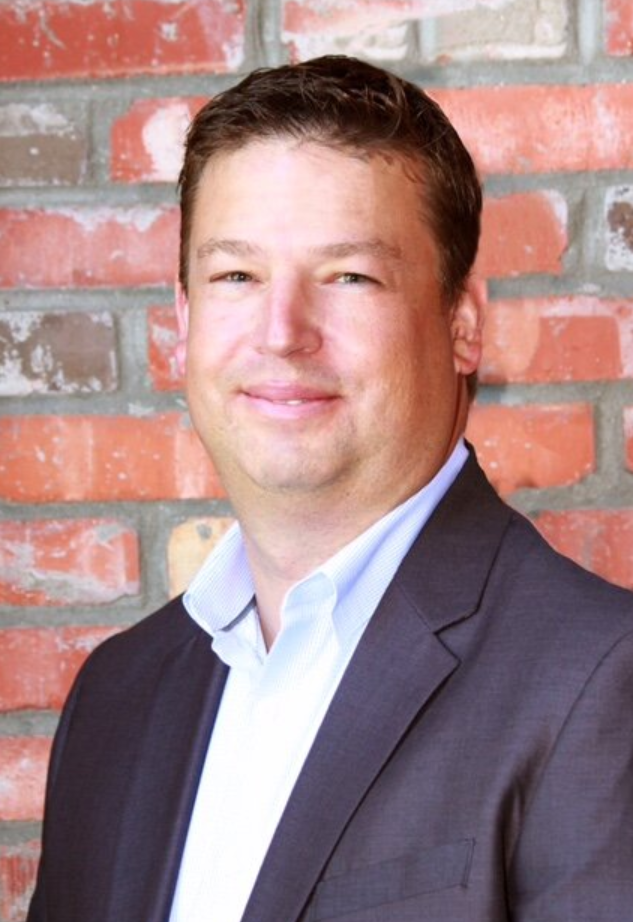 With legislative leaders and Colorado's Democratic Gov. Jared Polis rightly anticipating impacts to Colorado's budget from the COVID-19 pandemic, we all can expect tough economic times in the months ahead. Jobless claims are increasing so rapidly that the state website used by the newly unemployed to register and claim unemployment benefits has been consistently overwhelmed. Small businesses are shutting their doors according to stay-at-home orders issues by elected officials, and unelected leaders of local health departments alike.
Economic activity has come to a near standstill. Coloradans will feel the fallout from the pandemic. Lives will be lost, and livelihoods impacted. In the folds of this crisis, there is no good option for policy makers. I pray daily for wisdom for our policy makers and pray that Gov. Polis and President Trump are making the right decisions to lead us through this time of crisis. I also know that, even with prayer, our leaders are making difficult life-and-death decisions.
The state budget will contract due to the lack of economic activity, and cuts will be made. Perhaps lawmakers will even have to make cuts to the budget covering this fiscal year. As bad as it is, the state budget outlook would be much worse if not for the constitutional protections of the Taxpayer's Bill of Rights, also known as TABOR.
Enshrined in our state Constitution, the Taxpayer's Bill of Rights limits, among other things, the amount of revenue the state government can keep from year to year. In most years, state revenue falls below what's called the TABOR cap. In these years, the state can spend every last dime it receives from taxpayers and other sources. The cap is permitted to grow each year by a formula that includes inflation and population growth.
In some years, the state receives money from taxes, fees and other sources so that revenues exceed the TABOR cap. In years like this, the state of Colorado is obligated, by our state Constitution, to return the excess money to taxpayers. While there are a few different ways the state refunds the excess money to taxpayers, the key point is that the money is returned to seniors, families and small businesses and is not spent by the state.
This is critical to where we are today. In the most recent forecast, Colorado's legislative economists projected the state budget to be off by approximately $900 million. This means that state budget writers will be forced to reduce state spending by $900 million. The legislative Joint Budget Committee is already warning state agencies to begin belt tightening by cutting discretionary spending in anticipation of coming cuts.
Now imagine, without the protections of TABOR, if Colorado Democrats currently in control of our state government had been able to spend every single dime last year. The projected cuts would be nearly $1.4 billion.
The reason they were not able to spend every last dime was because TABOR required excess revenue be returned to taxpayers. Returned to disabled veterans, to seniors who want to stay in their own homes, and as a temporary income tax break for Colorado's small businesses and working families — which, by the way, is coming now, at a time when most Coloradans are in desperate need of a little extra cash. Refunding this excess revenue amounted to nearly $430 million — $428.5 million to be exact.
I served in the Colorado House of Representatives during the years following the 2008 economic meltdown and led the House during those difficult days when our slow and painful economic recovery began. Times were tough, unemployment was high, and the state budget was cut. As bad as things were, Coloradans were still working, and the economy was still moving, slowly. This is not the case now. The effects of this pandemic on lives lost and economic activity halted are much, much worse.
Denver issued a stay-at-home order that went into effect on March 24. Gov. Polis followed suit shortly thereafter, closing our state to business and economic activity. Our current short term will certainly be worse than 2008. The long-term implications are anyone's guess.
What we do know is this. Having to cut the state budget by an additional $430 million would certainly make life harder on Coloradans. Larger cuts to education, higher education and human services would cause more damage and run much deeper. Because legislative Democrats were not able to spend that $430 million, they don't have to cut an additional $430 million. This matters a great deal. It matters to those in need who would have relied on that excess money that would now be pulled from their hands.
The Taxpayer's Bill of Rights helps level out state spending during high-flying times when the economy is churning at full speed. In doing so, TABOR supports the state budget in bad times by ensuring that the necessary cuts to state programs are not as drastic or as deep. This matters for all of us.
The protections of TABOR keep state spending in check during the good times and help reduce budget cuts during the bad times. Our nation's most brilliant economists are at a loss to predict what will happen next. The president and his allies in Congress, along with the Federal Reserve, continue to do what they can to help protect against the worst-case economic scenario. In Colorado, we have the Taxpayer's Bill of Rights to thank for mitigating the damage to our state budget caused by the COVID-19 pandemic.
Frank McNulty is managing partner of Square State Strategy Group, a corporate affairs and campaign firm in Denver. He served as speaker of the Colorado House of Representatives for the 68th General Assembly and represented Highlands Ranch in the House for eight years.