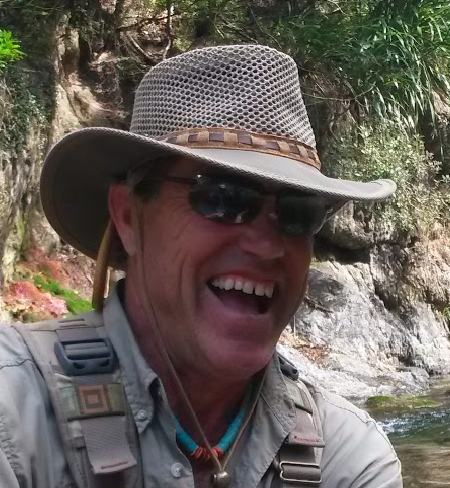 In today's fast-paced, technology-based world, it's easy to fall prey to the sound bite. Sound bites are designed to sway people into a position without the benefit of a full understanding of the issues. 
Here in the headwaters of the Colorado River you will hear the sound bite "Stop the project" or "Not one more drop." And you will hear criticism of water leaders working with Denver Water and Northern Water to improve the conditions of our streams. In an ideal universe, Denver Water and Northern Water would stop diverting water from our streams, which they've been doing since the 1930s. But sound bites won't turn back the clock and the damage done by existing diversions will only get worse.  
Trout Unlimited has been working on the complex river issues in our county for multiple years through a collaborative effort that involves water rights owners here in Grand County and on the Front Range; Grand County elected officials and staff; West Slope water organizations, and federal and state government agencies. While this collaborative effort is very labor intensive and time consuming, it effectively addresses the impairment caused by existing water issues and gives us our best chance of addressing future water challenges. 
The official name for the collaborative effort is Learning By Doing. LBD has been actively working for five years and has already completed projects that have helped improve the health of the Fraser River, including the Fraser Flats project, which resulted in a dramatic increase in trout populations and opened up a needed public recreational access.
At the same time that LBD is planning more projects for the Fraser River, partners are working hard to improve the health of the headwaters of the Colorado River. Millions of dollars have been raised to engineer and construct a river channel around the Windy Gap Reservoir that will reconnect the Colorado River and provide valuable recreational opportunities in Grand County. Miles of stream work to improve the Colorado River channel below Windy Gap are part of this river improvement project as are fish passage projects above the reservoir. Construction on the Windy Gap Connectivity Channel is scheduled to begin in 2021. River improvements have already begun on the Colorado River in the Kremmling area where the ranchers and Trout Unlimited are building stream structures that are improving the health of the river in that reach.
All of this work to address existing problems in our local rivers and streams and create improvements that are resilient to future changes, including prolonged drought, can't be summed up in a sound bite. This successful effort has taken years of conversation that has led to collaboration and an amazing amount of work and success stories. The collaborative solution to our county's river issues is a long-term solution and will be inherited by generations of Grand County residents in the future, who will become the stewards of our rivers.
"Stop the project" and "Not one more drop" are sound bites that require little action by those of us who live in the county. They have led to lawsuits from entities outside of our county that have disrupted the healing of our rivers and jeopardized agreements to provide additional water to Grand County for environmental purposes. While these lawsuits may advance these entities' general "no water development agenda," our rivers will suffer from it. It's a false promise to claim that the Colorado River can be saved by a lawsuit. Only hard work and collaboration can address the problems caused by transmountain diversions and give us the tools we need to confront the challenges that we will face in the future. 
To learn more about Learning By Doing, go to grandcountylearningbydoing.org.
Kirk Klancke is president of the Colorado River Headwaters Chapter of Trout Unlimited and lives outside of Fraser.