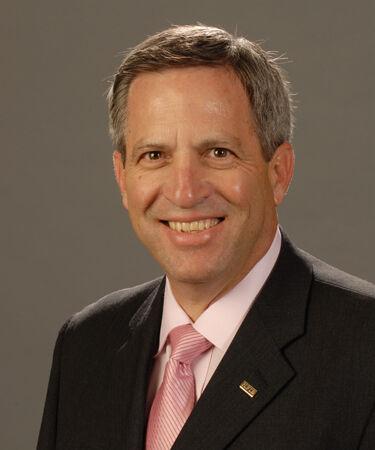 And so, it begins. A headline on a recent CNN story warns, "A 'tidal wave' of COVID-19-related workplace lawsuits could be on the way."
Another headline on the TLR website, a gathering place for a bipartisan group of lawyers who fight needless lawsuits, concurs, "Lawyer ads in 2020 are talking less about Roundup, more about coronavirus."
Allow me to offer some perspective of what is at stake for Colorado small businesses:
Voters just approved the largest tax increase in state history when they approved creating a paid family and medical leave program that will dig deeper into the increasingly barren pockets of business owners.
The chargeable wage base for the unemployment insurance taxes every small-business owner with at least one employee must by law pay has now been legislatively set to increase in phases from $13,600 in 2022 to $30,600 in 2026 in order to keep up with the historic drain on Colorado's Unemployment Insurance Trust Fund.
Even before those two changes, Colorado came in a dismal 32nd best for sales tax burden and 25th for property tax burden in the American Legislative Exchange Council's latest Rich States, Poor States report.
Colorado's small businesses, at least the ones that remain open and operational in this coronavirus era, are rapidly running out of taxable income to contribute to the state for all it wants to do on behalf of its citizenry.
To compound matters, lawmakers have left them exposed to unfair lawsuits claiming COVID-19 was contracted at their place of business, which is almost impossible to prove. Utah's small-business owners don't have the worry their Colorado counterparts do. It was the first state to shield their small-business owners against claims that the coronavirus, which could have been contracted anywhere, was somehow contracted in a place of business. At least 10 other states have followed, including neighboring Idaho, Kansas, Nevada, Oklahoma and Wyoming.
Of all the struggles small-business owners have, a lawsuit filed against them can be the final straw. Much easier it would be to close up shop for good. In an article in Workforce, Jon Hyman, an employment law attorney, provides some ballpark figures as to how expensive it can be.
"The reality is that defending a discrimination or other employment lawsuit is expensive. Defending a case through discovery and a ruling on a motion for summary judgment can cost an employer between $75,000 and $125,000. If an employer loses summary judgment (which, much more often than not, is the case), the employer can expect to spend a total of $175,000 to $250,000 to take a case to a jury verdict at trial … Moreover, employers cannot avoid this risk simply by settling every claim that is filed, lest the company risk the perception of being an easy mark by every ex-employee."
Some states had banked on Congress coming up with a guiding federal law they could punt their responsibilities to, but that hasn't happened, so far.
Colorado can't wait. The next session of the General Assembly must act. Eleven states have given it a template to work from, and NFIB, the nation's largest small-business association provided Congress with four recommendations Colorado could also adopt:
Shield small business owners from lawsuits brought by customers or other third parties unless the customer or third party proves that the business willfully failed to develop and implement a plan to reduce the risk of COVID-19 to customers and other third parties and that the failure caused the injury.
Grant businesses immunity from COVID-19-related litigation except in cases of gross negligence that causes the plaintiff serious physical injury resulting in hospitalization or death. No claims for emotional injury due to contracting the virus should be permitted.
Impose sanctions on attorneys found to bring a frivolous COVID-19-related claim. In addition to sanctions, the plaintiff's attorney should be required to pay the defendant's attorneys' fees and other costs relating to the litigation.
Provide that employer liability for physical injury due to COVID-19 be adjudicated under state workers compensation laws to the extent such liability exists. No separate federal or state tort liability should be permitted for employee injury claims due to the virus.
All economic recoveries are started and sustained on Main Street, not Wall Street. The next session of the Colorado General Assembly should act with all due dispatch. 
Tony Gagliardi is Colorado state director for the National Federation of Independent Business