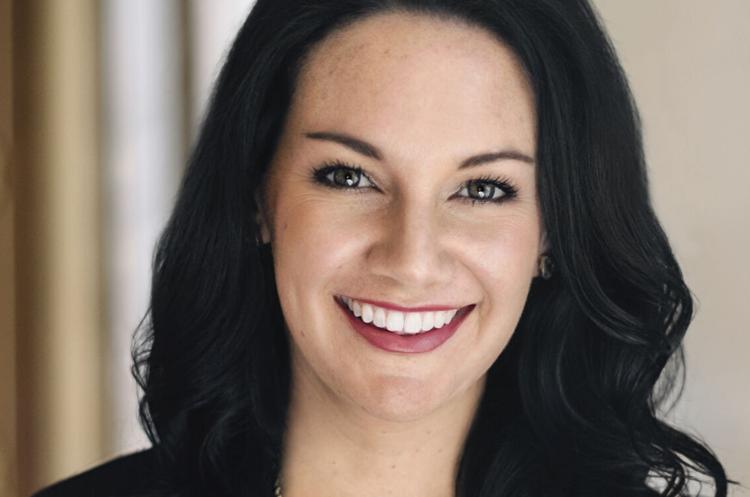 I am the founder and CEO of Urban Solution Group, a woman-owned and Denver-based energy service company. I founded Urban in 2017 with a firm belief and fierce passion for the next generation of oil and natural gas development, built on the foundation of environmental responsibility, safety and social compatibility with communities. I did this here, in Colorado, because our state is already the leader in protective regulations and safety. I believed then, and still believe today, that we can build on this progress in an effort to foster socially compatible and sustainable energy development across the United States.
It is for this exact reason that I am troubled by the Colorado Oil and Gas Conservation Commission's suite of new regulatory proposals, including a 2,000-foot setback as a baseline for future energy development. Such an arbitrary distance not only defies science, data and the will of Colorado voters, but it will all but halt the very innovation and technological progress that such regulations would seemingly hope to achieve.
As the founder of a mitigation company that focuses primarily on the social side of industrial operations in urban areas, I understand and believe that nuisance impacts are legitimate — I built my entire business  around the importance of taking those impacts seriously. Our entire mission as a business is to help bring to industry innovative products and processes to mitigate these impacts. This is exactly why I am here to say a 2,000-foot setback is not a remedy for these problems. Worse yet, by focusing on distance, we are missing the opportunity to develop substantive, meaningful regulatory and policy reform.  
I have worked with hundreds of families who live in close proximity to oil and gas operations in Colorado, and I can promise you, a 2,000-foot setback is not the answer. The state's regulatory bodies would better serve Colorado by focusing needs on innovative tools and technologies, along with their effectiveness in compliance and nuisance metrics. The state's regulations must be based on science, data and facts if the goal is for them to be truly effective. 
In watching hours upon hours of testimony and deliberations at the COGCC, I am concerned and dismayed with the current results. I fear that prudent data and science are being ignored and, in their place, regulators have drafted regulations based on a political agenda. This is the wrong approach, and it will result in a regression of the advancements our industry has made in recent years. Policy needs to be guided by objective scientific principles — particularly when a proposed regulation aims to protect people from legitimate impacts. 
To be frank, an oil and gas operation that is 500 feet from a home can be less impactful than one at a distance of 2,000 feet. The sum of such impacts ultimately comes down to the use of technology and proactive planning. So why are state regulators not focusing on the protective nature of the location, and instead focusing on an arbitrary setback? This is a missed opportunity, and the consequences could prove more harmful than good. 
Throughout deliberations, I have come to understand that commissioners feel they must do something to lessen pressure from those who oppose oil and natural gas development. To that I say, every emotional argument presented in support of a policy is likely to yield an equal and opposite response. Perception and politics regrettably play a large role in policy discussions as sensitive as oil and natural gas. But again, that is exactly why such important policy decisions must be based on science and data, not on who gave the best performance in deliberations.
I understand the commissioners' charge to protect the welfare of the public, but this requires them to protect the welfare of both sides of the discussion by implementing reasonable and necessary regulations. A 2,000-foot setback appeals to only one side of the discussion, so I would ask, is the other side's welfare not as important? I also fear that without specific guidance on the supposed "off-ramps" included in the commission's setback proposal, they invite a host of additional unintended consequences, including subjective decisions in the state's permit-approvals process. Lawyers might like the sound of that, but everyday Coloradans shouldn't. 
The ongoing oil and gas rulemakings will have ramifications on Colorado for decades to come. In an effort to take the commissioners at their word, that this is in fact not a ban on oil and natural gas development, I ask that they help show both supporters and opponents of industry how the proposed "off-ramps" will work. I suggest the Commission and staff bring forward six new oil and gas locations. Three locations that would be approved and three locations that would be denied under the new proposed regulations. This is the opportunity to clear up any confusion surrounding the process and provide transparent expectations for what will and will not be considered "substantially equivalent." 
Let's take a step back, conduct substantive analysis, and make sure that Colorado implements a regulatory framework in a manner that is protective, consistently applied, and provides certainty for residents and operators alike. Anything less will miss the mark. 
Heidi Gill is CEO of Urban Solution Group in Denver, which she founded in 2017 to bridge the gap between oil and gas development and social compatibility.