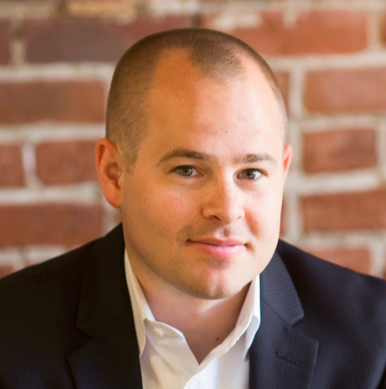 The last month's news has been grim — at home and around the world. As health professionals, policy makers, and people everywhere continue to battle COVID-19, it often seems easy to only see the darkest moments. And our elected leaders sometimes don't help — fighting with one another and delaying much-needed aid.
But our current times aren't quite as dark as they seem.
Acts of generosity, compassion, ingenuity and old-fashioned kindness have become more commonplace in this strange new reality we find ourselves living in. This pandemic and economic crisis are enormous human tragedies. But it's clear that the virus isn't sapping the people of Colorado or this nation of their basic decency. If anything, the events of the last month have made the angels in our nature soar a little higher.
Take, for example, what educators across Colorado are doing to ensure their students continue to learn.
Enterprising teachers and school leaders are finding creative ways to serve their communities during this time of need. At Pinnacle Charter School in Thornton, school buses are being deployed to deliver meals to students at home, 80% of whom rely on the school's free or reduced-lunch programs. Aurora Public Schools has served more than 70,000 meals to students and families from all corners of their district. Almost instantly, Denver Public Schools had 12 schools ready to offer up to 1,000 meals a day to those in need.
New Legacy, a charter school for pregnant and parenting teens and their young children, is checking out free laptops to students so they can continue learning at home. Other schools are making counselors available via email to ensure students have someone to talk to during this time of disruption.
The students aren't the only ones being cared for. Two Rivers Community Charter School in Glenwood Springs offered toilet paper for teachers to take home — and then sold the rest of their stock to the community at cost. Colorado Early Colleges Fort Collins and AXIS International Academy are providing free, healthy, and made-from-scratch meals for anyone 18 years old or younger at multiple drive-up sites.
A couple of moments stand out as especially heartwarming. Aurora and Douglas County teachers organized car parades through their neighborhoods with messages on their cars telling their communities how much they care. Signs, clapping, cheers, and honks — if it wasn't for the social distancing you could have watched this happen and not known we were in the middle of a terrifying global pandemic.
House Majority Leader Alec Garnett, D-Denver, and House Minority Leader Patrick Neville, R-Castle Rock, joined with the Broncos to organize a supply drive at Mile High Stadium in mid-March. They collected personal protective equipment and other essential supplies that will keep our medical personnel safer as they work to protect us all.
Moments like this reveal something deeply human about ourselves and our neighbors. It's the ability to face a crisis head-on, stand together (albeit six feet apart), and be stronger together than we are apart. Hopefully we remember this chaotic time for the small kindnesses of our neighbors and the great lengths so many Coloradans went to save lives and care for the neediest among us.
Let's hope these acts of basic decency and service become the norm, both for individuals and institutions. If neighbors can be kind to each other, our elected officials can get along too. If schools can adapt swiftly to adapt to student needs in a crisis, let's give them the flexibility and power to do the same year-round. We can come out of this tragedy better prepared for the future if we use the inspiring actions taken by citizens during the COVID-19 crisis as our guide for the future.
Luke Ragland is the president of Ready Colorado, a center-right education advocacy organization.