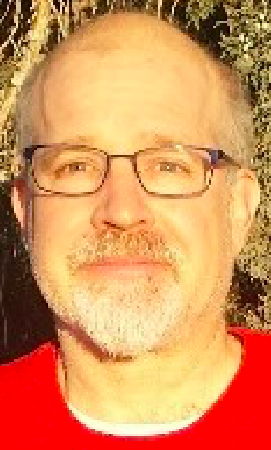 Colorado's Republican U.S. Sen. Cory Gardner recently jumped on Twitter to promote himself as having been ranked the fifth most bipartisan member of the U.S. Senate, up from eighth in 2017.
"It's an honor to be named as the 5th most bipartisan Senator by the Lugar Center," tweeted Gardner. "Coloradans expect their legislators to work across party lines on behalf of the state, and that is exactly what I have done throughout my time in the Senate."
What's up? How could Gardner possibly be one of most bipartisan lawmakers in Washington?
It turns out that Gardner's bipartisan ranking, which was developed by the Lugar Center in Washington DC, completely ignores layers of information showing that Gardner is exactly what he appears to be: a highly partisan Republican crusader.
The core problem: Lugar's "Bipartisan Index" totally relies on whether a lawmaker sponsors or cosponsors legislation with members of the opposite party.
Nothing else is evaluated by Lugar.
So, for Gardner, none of his actual votes were taken into account. Neither was his loyal support for hyper-partisan Republican legislative tactics, nor his behavior as a leader of the national Republican Party.
That's why Norman Ornstein, a resident scholar at the American Enterprise Institute for Public Policy Research, doesn't think Lugar's ranking portrays Gardner accurately.
"I am not a fan of using cosponsorship as an indicator; it is a symbolic gesture for the vast majority of bills," said Ornstein via email.
In fact, only 23 out of over 175 bipartisan bills, sponsored or cosponsored by Gardner, even made it out of committee last session, when Gardner scored 5th place in the bipartisan ranking.
Ornstein calls Gardner "one of the most partisan members of Congress."
"He has been a consistent supporter of Trump, saying nothing about corruption or misbehavior, voting loyally for every nominee, even those who have lied to the Senate, like Scott Pruitt and Wilbur Ross, and those without visible qualifications for office." wrote Ornstein. "He voted to blow up the Affordable Care Act. He supported every filibuster engineered by McConnell when Obama was president. He joined the Problem-Solvers Caucus in the House, which got him the No Labels endorsement, but did nothing that I can see to justify the endorsement beyond the symbolic act of joining the Caucus.
"To be bipartisan and a problem-solver, you need to walk the walk and not just talk the talk. He has not."
In fact, Gardner has voted with Trump over 90 percent of the time, slightly more often than South Carolina's Lindsey Graham, who was ranked by the Lugar Center as the 6th most bipartisan U.S. Senator.
How could the Lugar Center exclude a lawmaker's voting record in calculating its bipartisanship ranking? The group encourages other analyses of bipartisanship, but it focuses on co-sponsorships to push lawmakers to reach across the aisle at beginning of the legislative process, explaining on its website that voting decisions are more of a reflection of moderation than bipartisanship and are "often contextual and can be influenced by parliamentary circumstances."
That's true sometimes, but in Gardner's case, the driving context of his most important voting decisions, like his three votes against Obamacare and his vote to allow Trump to declare a national emergency to fund the border wall, just can't be ignored in assessing his partisan record, especially when Congress is so dysfunctional.
Also impossible to overlook is Gardner's abiding support for ruthless partisan tactics that define the ills of Congress.
Immediately upon entering the U.S. Senate, Gardner took the helm of the National Republican Senatorial Committee (NRSC), an organization charged with electing Republican senators.
It's obviously a Republican-only job, but Gardner partnered with Trump to take it to new partisan heights, backing the president's hyper-partisan campaign (invasion of the caravans, etc.) to shore up GOP senators in conservative states during last year's election.
Gardner executed this, as Ornstein put it, "with reckless and divisive commercials under his aegis," as NRSC chair.
If you look at the record of any politician, you're likely to find instances of him or her putting party loyalty above the public good, but Gardner's tenure exudes heavy partisanship from all corners.
This is not to say that the Lugar ranking is useless or wrong for what it is. The Center is a serious research operation, which developed its Bipartisan Index with Georgetown University's McCourt School of Public Policy. The Center has an admirable goal to encourage legislators to "broaden the appeal of their sponsored legislation, to entertain a wider range of ideas." That's laudable and sound, even if incomplete and seriously misleading due to the common understanding of the word "bipartisanship."
But in Gardner's case, the Lugar Bipartisanship Index is so narrow that it misses the real Gardner and insults the common sense of those who've been paying attention to Colorado's Republican Senator and seen the surprisingly hyper partisan road he's taken.
Jason Salzman is a progressive communications consultant and journalist, who's work appears on the Colorado Times Recorder, ColoradoPols, and elsewhere.