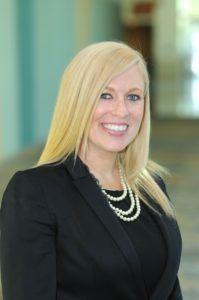 Colorado is an uncommonly beautiful state with a rapidly growing population, so it illustrates perfectly the importance of balancing development and environmental protection. Done the right way, highway infrastructure projects keep pace with the needs of residents and tourists while also reducing congestion and the related economic loss stemming from traffic, air pollution and safety hazards. Particularly during our current crisis that has put thousands of Coloradans out of work, economic investment in the state's infrastructure is more important than ever to create jobs and support commerce.
Unfortunately, the outdated permitting process under the National Environmental Policy Act (NEPA) has delayed countless infrastructure projects. In almost 50 years of existence, NEPA has not been updated to keep up with an increasingly litigated environmental approval process, which has commonly delayed projects for an average of six years and cost $4.2 million before a single shovel is put into the ground. Even before this year's challenges, the American Society of Civil Engineers gave U.S. infrastructure a D+ because of the crumbling state of our nation's highways, bridges, and tunnels. We cannot afford to continue to work with this archaic approval process.
Americans should welcome the news that the Trump administration is working on a solution to NEPA delays. After a lengthy review, the White House Council on Environmental Quality (CEQ) has finalized a rule to streamline the NEPA process, allowing for timelier reviews that will get projects off the ground faster and encourage investment in U.S infrastructure. I encourage Coloradans to make their voice heard on this issue, as it is well past time for an approval process that facilitates meaningful infrastructure modernization and faster yet complete environmental reviews.
The current framework has proven particularly devastating to infrastructure improvements in the Centennial State. Overlapping, often contradictory, policy by government agencies and lengthy environmental impact statements explain why it took 13 years and 15,951 pages of environmental review to start work on I-70's expansion and improvement. While it was finally approved in 2017, the $1.2 billion investment in the state was held up for over a decade because of bureaucratic red tape. 
Streamlining the NEPA approval process will allow Americans to have access to safer roads sooner. Low-cost roadway design improvements such as guardrails, new pavement markings, and brighter signs can help bring down the approximately 37,000 fatalities that occur on our roadways each year. Today's new highway projects are also a win for the environment, as they emphasize both development and ecological protection through the latest technologies and modern solutions.
NEPA reform will not start a rollback of environmental protections. Each road improvement we desperately need will still be subject to a thorough environmental review, but under the White House's improved regulatory updates, projects will no longer take a decade or more. With a $786.4 billion backlog of highway and bridge investments, as identified by the U.S. Department of Transportation, NEPA modernization is the road we need to take.
Laura Perrotta is the president and CEO of the American Highway Users Alliance.