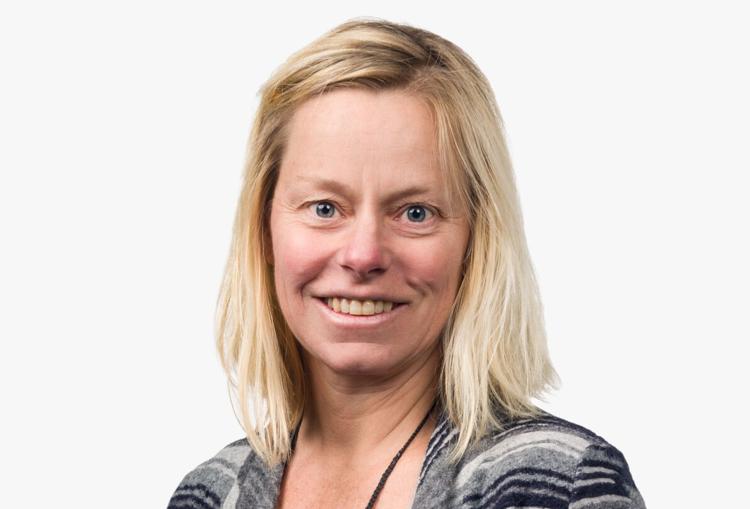 The other day in a Colorado meadow, I danced as snow landed on my head, drifting down to the dust at my feet. I needed to be in the mountains to see that not all of Colorado's mountains were in flames. And, I learned, I needed to connect with others.
When fires ignite, the news ignites. The media tell the stories of fires, evacuations and death. But to really be safe, we need to grow roots, building our resilience to climate change threats through human-to-human connections.
Not only do roots tap into water, but also roots tap into fungi that tap into other plants. There's a below-ground network connecting plant to plant to plant, sharing resources.
That's the kind of connections we'll need to strengthen in Colorado and across our nation.
Through my research, I've learned that mountain plants are tough. Many can live through drought and even through fire. How? Some species have deep roots. Others take a year off, growing no new leaves or flowers, something many may understand, in 2020. Still others grow and green up their leaves, then fold them up during the driest part of summer like a COVID-19 lockdown, unfolding only when the rains come.
But what if the rains don't come, as they didn't in Colorado this year? Some species still had their green leaves folded, holding out for rain before being buried by snow. That green stood out among a golden sea of fuels, a vast mountain wetland dry and primed for fire. I poked the ground to see if the water was hiding, but it was still dry several inches down. In the forest, limp lichen hung like tinsel ready to ignite. The recipe for widespread wildfire was all around me.
Curiosity is a human trait, one that helps us survive. While I'd been looking for signs of moisture, others were looking for elk or deer, though they weren't finding them. A curious hunter ventured to ask me a question, which led to a connection. We didn't use the phrase climate change as we talked about less snow, earlier snowmelt and wildfire. However, we had both seen the same pattern of changes to a place and species that matter to us.
As we chatted, a local slowed their car. A long, white-haired man with a radiant, somewhat toothless, grin sat behind the wheel. "Seen any sheep?" he asked. The hunter thought the ranchers were keeping domestic sheep in the subalpine meadows longer due to the warmer falls, and it wasn't good for elk. I tucked that idea away for a research project next year. I've learned the best ideas for projects don't come from scientific journals. They come from people — the conversations I didn't plan to have.
We find inspiration when we are curious about what someone else has seen and what they might know. We grow roots to sustain us through tough times, just like mountain plants. Resilience comes from common purpose uncovered by connecting with others when wildfires skip across the land. If we are the ones causing our planet to heat, dry and ignite, we are also the solution — the hunter talking with the scientist, who consults with a local, rooting ourselves to one another.
Try rooting. Start a conversation with someone who you don't know. Be curious and kind, if someone tries to start a conversation with you. Share a message of hope or support, and not of destruction. Though the fires grab attention, our attention can turn toward resilience, like a tight turn as we head into the trees rather than ski over a cliff. During the pandemic, we can strengthen human connections in many new and wonderful ways.
It's not good, Colorado, that the fires are widespread, and people are in harm's way. But we got this. Colorado scientists care about you. Many of us study survival and have hope. We live here too, and the way we'll get through this is together.
Heidi Steltzer is a professor in environment and sustainability at Fort Lewis College in Durango, and also the IPCC lead author.