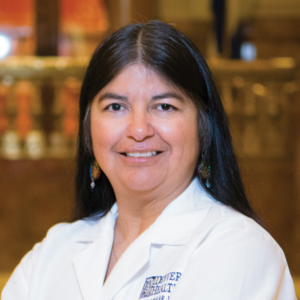 The pandemic put stress on our nation's health care infrastructure and exposed serious flaws in the system for patients. In Colorado, more than 400,000 people have been diagnosed with COVID-19, 23,000 of whom have been hospitalized. As the U.S. continues to rapidly administer vaccines and move back towards a sense of normalcy, we must not forget that many Coloradans have been left with massive debt stemming from accessing critical medical care during the pandemic. 
For far too many COVID-19 patients and non-COVID patients alike, out-of-pocket health care costs have spiraled out of control. According to polling conducted during the pandemic by Public Opinion Research and ALG research,  80% of Americans agree their health care costs keep going up every year, and more than 70% struggle with out-of-pocket costs like deductibles and copays. In Colorado, nearly 1 in 10 families with insurance from their employers are contributing more than 10% of their annual household income to out-of-pocket medical costs each year. The constantly growing and overwhelming levels of out-of-pocket costs means 1 in 5 Coloradans struggled to afford health care even before the pandemic.  
The fact of the matter is that for many, health care is just no longer affordable, even with insurance. Coloradans urgently need common-sense reforms to rein in costs and ensure their families have access to affordable and high-quality care. Recent polling from Consumers for Quality Care has shown that nearly 60% of voters' biggest concern with their coverage is the cost. 
Already, the federal government has taken steps to rein in some out-of-pocket costs, by increasing subsidies for consumers in the Affordable Care Act (ACA) exchanges, reopening the exchanges for over a million Americans to receive coverage, and strengthening Medicaid. However, there is more that can be done for families struggling with long-term financial woes from COVID-19 treatments. For the nearly three million Coloradans insured by their employer, little has been done to reduce their financial burden. 
Costs are only going up year-over-year. Across the state, according to polling from the Colorado Consumer Health Initiative, over 55% of residents have experienced health care affordability burdens - burdens that have led to delaying procedures, foregoing prescription drugs, and losing insurance entirely. 
The last year has exposed the cracks in our nation's health care system, and at the center of the issue is how much Americans are paying for care. Out-of-pocket costs have surged out of control, and for far too many, health insurance, and thus access to care, has become far too inaccessible. It is time for common-sense reforms that help bring these costs down and ensure that everyone can access high-quality and affordable care. 
Irene Aguilar, M.D., is a former Democratic member of the Colorado Senate from Denver who represented Senate District 32 from 2011 to early 2019. She is currently the director of Denver's  Neighborhood Equity & Stabilization (NEST) Program and the president of Immunize Colorado.