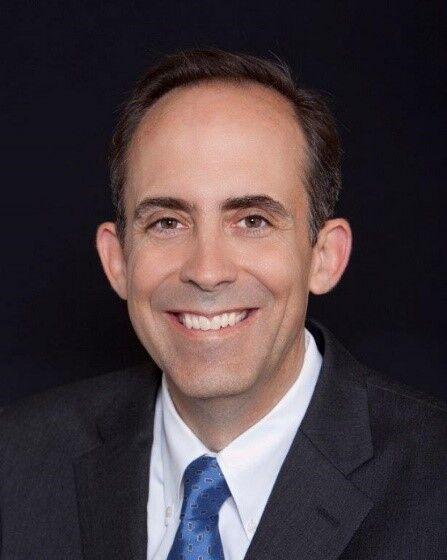 As a fourth-generation Coloradan born in Grand Junction and graduate in petroleum engineering from the Colorado School of Mines, when two years ago, Occidental asked me to lead a team of talented people for our Rockies assets, I was thrilled to return home. Home for me, and home of the prolific Denver-Julesburg, or DJ, Basin. 
I enjoy being in Colorado again, leading Occidental's efforts to develop our oil and natural gas assets in a way that exceeds regulatory requirements. As the state's largest producer — safety, health and protecting the environment are at the core of our operations. Our employees and company support environmental policies. In 2014, Occidental supported Colorado's first-in-the-nation methane regulations. That same year in the DJ Basin, Occidental began using pipelines instead of trucks to transport oil to a processing facility, eliminating the need for oil storage tanks, resulting in less traffic and emissions. And this year, Occidental collaborated with the industry to phase out emitting pneumatic controllers on well sites, significantly reducing emissions. 
Our employees are passionate about innovative breakthroughs, especially as they relate to the environment. I'm proud Occidental is on the path to carbon neutrality. Occidental recently outlined its vision for a low-carbon future by leveraging its 40-plus years of carbon management and storage expertise to achieve net-zero emissions with our operations before 2040. We have an ambition to achieve net-zero emissions associated with the use of our product by 2050. We're the first U.S. oil and gas company to tackle Scope 3 emissions. As the first U.S. company to endorse the World Bank's Zero Routine Flaring program, we're excited about our company's direction, leveraging our heritage and expertise to meet climate targets for Colorado, the United States and the world.  
In 2018 we launched Oxy Low Carbon Ventures to invest in the exciting technologies of carbon capture, utilization and storage. CCUS involves capturing CO2 emissions, which can come from an industrial plant, an airplane, a car, etc. Once captured, the CO2 could be injected into a subsurface reservoir where it is permanently stored underground. CCUS is more than a buzzword to Occidental; it's our business strategy as we transition to become a "carbon management company," as stated by our CEO, Vicki Hollub, in 10-15 years.
Occidental has been a global leader in managing and storing carbon dioxide, and we handle more CO2 than others for the purpose of oil recovery. As part of an enhanced oil recovery (EOR) process, Occidental injects CO2 into underground oil reservoirs, allowing more oil to be recovered. 
Some of the CCUS efforts underway are happening here in Colorado. In 2020, Oxy Low Carbon Ventures, announced a pilot program to capture and sequester carbon dioxide from a southern Colorado cement plant in Florence. The plan is to pipe CO2 from the plant to use in our operations, which is a win for the environment and our operations.
Additionally, through Oxy Low Carbon Ventures, we recently named a front-end engineering and design company to build the world's largest direct air capture (DAC) facility in the Permian Basin with Carbon Engineering, a Canadian-based clean-energy company. Direct air capture uses technology to capture CO2.
When complete, this facility will be capable of extracting one million metric tons of atmospheric CO2 annually, a starting point for accelerating commercial-scale DAC deployment as critical infrastructure to help companies worldwide meet CO2 emission reduction targets. This DAC will recover up to 1 million metric tons of anthropogenic CO2 per year, roughly equivalent to the emissions of 200,000 cars. Without facilities like the DAC, the world can't meet the Paris Climate goals — to strengthen the global response to climate change.
Once the DAC is built in the Permian Basin, we hope to expand its footprint into the Rockies, the Powder River Basin of Wyoming, and Colorado's DJ Basin. It's an exciting time to work for Occidental and advance critical technologies to reduce emissions, such as CCUS. I am proud and thankful to be a Coloradan, an Occidental employee, and part of the energy solution.  
Brian Owens is the general manager of the Rockies at Occidental, with responsibilities for the Denver-Julesburg Basin and Powder River Basin.