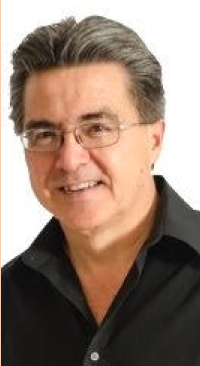 What happens in Washington, D.C., matters to Colorado, especially when it comes to energy. After all, Colorado is the seventh-largest energy producer in the United States, and about 36% of our state's lands are federally managed. That's why a potential move by the Biden administration to end oil and gas leases on federal lands would be so harmful to Colorado's energy sector and its workers, including many American workers of Hispanic heritage.
As a candidate, President Biden pledged to take action against climate change. The president acted on that promise by temporarily suspending federal leasing auctions for oil and gas production. Fortunately, after facing legal pushback in June, the administration announced it would resume leasing; but what's clear from the manner of their compliance is that officials intend to stretch the process out over several months as they simultaneously appeal the court's order. What is also missing is the long-awaited Department of Interior report with their plans to overhaul the leasing program. Moreover, the decision to resume leasing seems to have simultaneously emboldened some House Democrats to take aim at the federal program through the reconciliation process.
If the administration is convinced reducing greenhouse emissions is needed to combat climate change, the best solution is to transition from coal to natural gas.
With that in mind, establishing a ban on federal leasing is the wrong move for a number of reasons. For starters, a leasing ban will cause serious job losses, a consequence we can ill afford in the midst of recovery from COVID-19. One estimate found that the U.S. could lose nearly one million jobs by 2022 under a ban on new and existing leases, with high-production states like Colorado hit the hardest.
Another local economic study conducted by a University of Wyoming economist found that Colorado would lose hundreds of millions of dollars in investment and thousands of jobs within a single year as a result of a federal leasing ban. That study says Colorado stands to lose $700 million annually in investment between 2021 and 2025, with that number rising into the trillions by 2040. A separate report  finds that losing the ability to develop energy resources on federal lands in Colorado could jeopardize 18,000 jobs and as much as $108 million in state revenue.
These are serious consequences that should cause concern in the Hispanic community. Today, many oil and gas jobs are filled by Americans of Hispanic heritage. That number is only growing, as one report estimates that Hispanics and Latinos will fill a third of American oil and gas jobs in the years to come.
Other impacts to Colorado's economy could also be severe, as oil and gas development on public land and mineral estate is an important economic driver for our state's economy. The Bureau of Land Management says the 4,712 leases it manages in Colorado produce an economic output of $2.3 billion. From 2003 to 2020, these leases provided more than $147 million in royalty and fee revenues to state government. Without these leases, state revenues will suffer. Those are funds that go back into Colorado communities to fund schools, police, and other public works.
In fact, a recent motion filed by the North Dakota Attorney General claims his state has already lost $82 million as a result of suspended quarterly federal leasing auctions that should have been held in March and June. And that's in a state with less than 4% federally controlled land.
The truth is that if the president really wants to move the needle on climate change, natural gas from federal leases will be key. Natural gas is critical to America's transition away from coal and has proven itself over and over as an effective way to meet power demand with a smaller carbon footprint. The U.S. needs more natural gas, not less, if the administration wants to win the climate change fight. A ban on federal leases only hamstrings that effort, threatening Colorado jobs and state revenues in the process.
The Hispanic community has much to gain from a strong Colorado oil and gas sector. On the other hand, we have much to lose if President Biden continues down the path to banning federal leases. Hopefully the administration will see the tremendous wisdom in lifting this ban and unleashing the full power of Colorado energy.
Floyd Trujillo is chairman of the Hispanic Energy Alliance and author of the upcoming children's book, "Fossil Fuels in the Classroom."