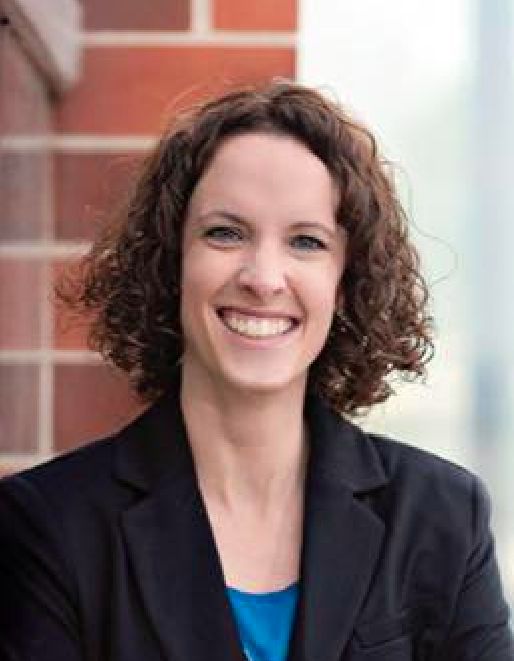 The oil and gas industry likes to say that they are "good neighbors" to the communities where they drill. As a Coloradan living on the front lines of oil and gas development, I can tell you that is not true. In fact, I have experienced the industry as unresponsive, uninterested in conversation, and even combative. I have been ignored, bounced from one industry employee to the next, and publicly belittled. Truth be told, it has been a nightmare to "work with" the oil and gas industry, at times consuming my life over the last three years.
My husband and I bought our "forever home" eight years ago in the community where I grew up. A decade ago, I never imagined that my suburban home would be surrounded by industrial development. But today, there are numerous proposed and permitted sites within a few miles of my home, including one that is slated to be placed right next to open space — and across the street from my niece's school.
What's more, our community is riddled with old, sometimes abandoned, wells that have leaked and exposed my neighbors and me to toxic chemicals that degrade our air quality and leach into our ground.
As someone with mild asthma, there are days where it is difficult for me to breathe. The scariest of these moments happened last year, when I was pregnant. During a particularly bad stretch of poor air quality days, I struggled to breathe so much that I rushed to see my doctor, worried not only about my health, but also the health of my growing baby.
And we aren't the only people being impacted by poor air quality. Poor air quality is a social-justice issue for the communities of color and families with lower-incomes who are more likely to live near industrial development. As a medical social worker, I am acutely aware that this has become an even more pressing issue thanks to the COVID-19 pandemic, as high levels of pollution increase the risk of complications from COVID.
The need to combat poor air quality and improperly closed wells is now more urgent than ever before.
One of our first actions must be cleaning up the 275 currently identified orphan wells left behind by bankrupt or irresponsible companies. Industry has attempted to wash their hands of these sites and leave taxpayers with the bill. As drilling becomes less financially viable, Coloradans simply cannot afford to allow the industry to keep conducting business as usual.
Fortunately, the Colorado Oil and Gas Conservation Commission is now engaging in a rulemaking process to implement Senate Bill 181, which prioritizes the protection of public health and safety in the regulation of the oil and gas industry. The commission held a hearing on orphaned wells and later this year, it will review its rules to ensure that operators are financially capable of properly cleaning up their wells.
Throughout the rule-making process, it is imperative that the commissioners prioritize input from impacted residents. We should be stakeholders that have a real voice, one that is valued and listened to.
My children, like all Coloradans, deserve access to clean air and water. They deserve to enjoy our beautiful landscape without being exposed to toxic chemicals or poor air quality. They deserve to be safe playing outside in a state that prides itself on outdoor recreation. It is time to protect the health and safety of people over profit, ensure that oil and gas regulators listen to the voices of impacted Coloradans, and finally begin to place our right to a safe and healthy environment first.
Suzie Brundage is member of Conservation Colorado and a resident of Thornton.