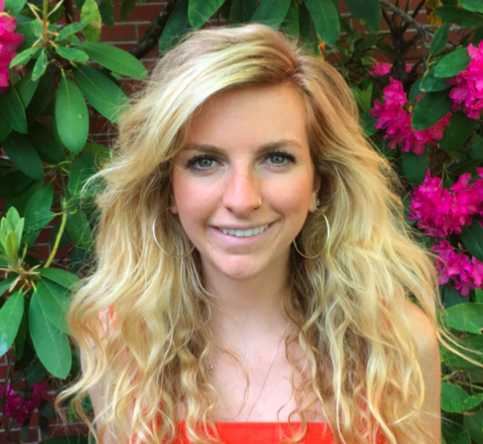 This year's United Nations Intergovernmental Panel on Climate Change report grabbed international headlines with its clear message: global warming is already here and it's poised to get worse. To mitigate this threat we must act — and act with boldness — right now.
Here in Colorado, we already live with the reality of climate change. It presents itself as hotter summers, sustained drought and extended wildfire seasons. Climate change is here, its impacts are being felt and we must do something about it.
Global warming is caused by carbon pollution. To stop climate change in its tracks we must cut that carbon at its sources, including electricity, transportation, industry and agriculture. This shift is a big undertaking, but it is urgent and necessary.
As we look back at 2018, it is clear that our state has laid the groundwork for bold climate action. Xcel Energy's announcement that it will eliminate carbon emissions by 2050 preceded news from the Platte River Power Authority (PRPA) of a similar goal with a more ambitious 2030 target. Holy Cross Energy, which serves customers in Pitkin, Garfield and Eagle counties, unveiled a commitment in September to reach 70 percent renewable electricity in its power supply by 2030. The momentum toward a zero-carbon future in Colorado is unmistakable.
Even so, some have attributed the rapid shift toward renewables exclusively to market forces. And while Xcel received bids for new wind, solar and battery storage that one news report called "shockingly low," economic forces are not the only drivers of change. Progress — even with an economic wind at our back — does not come without advocacy.
Xcel's announcement that it would transition to zero-carbon electricity was made possible thanks to favorable prices for wind, solar and battery storage, but that decision did not happen in a vacuum. It was spurred on by local governments in Breckenridge, Denver and Nederland committing to power themselves with 100 percent renewable electricity.
At PRPA, the connection between advocacy and action is even more clear. Since it is jointly owned by the communities of Estes Park, Fort Collins, Longmont and Loveland, PRPA must be responsive to the desires of its ratepayers. The process that culminated on Dec. 6 with a vote by the PRPA board of directors to move to a zero-carbon portfolio by 2030 kicked off in December with a commitment from Longmont to go 100 percent renewable. In the year that separated those two votes, Estes Park, Fort Collins and Loveland made similar commitments.
Community action matters in state policy, too.
This November, Colorado's Air Quality Control Commission (AQCC) adopted low emission vehicle (LEV) standards that will cut automobile emissions in our state. Emissions of climate-change causing pollutants from this sector are the second-largest in Colorado, but this share is expected to grow as our electricity shifts to cleaner sources. Ahead of the vote, more than 7,600 Coloradans, 300 business owners and elected officials from around the state urged the commission to adopt LEV standards. Their efforts were rewarded with an 8-0 vote by the AQCC.
These policies and goals are critical steps on the road to climate action. By coupling ambitious goals with concrete investments in solar, wind energy storage and electric vehicle charging infrastructure, Colorado can go even further and lead the way in cutting pollution that causes global warming.
We should start by putting additional communities on a path toward 100 percent clean electricity. According to one account, Xcel and PRPA combine to serve one-third of Colorado's population. Utilities representing the rest of the state should follow their lead in committing to zero-carbon electricity generation.
In the transportation sector, the AQCC should capitalize on its progress by adopting zero emission vehicle (ZEV) standards. ZEV will set a benchmark for car manufacturers to introduce more electric vehicles into the Colorado market, resulting in even greater emissions reductions from the transportation sector.
A society powered entirely by clean, renewable energy — something that once seemed so far away — is increasingly within reach. Colorado should extend its hand to secure that future.
If 2018 was the year of climate impacts, then 2019 must be the year of climate action.
From the Colorado Capitol to city hall, corporate boardrooms to the halls of Congress, our leaders should heed the call of Coloradans and citizens around the country to act on climate. We can't wait a moment longer.
Emily Struzenberg is a climate organizer with Environment Colorado, a statewide citizen advocacy-based organization working to protect clean air, clean water and open space.