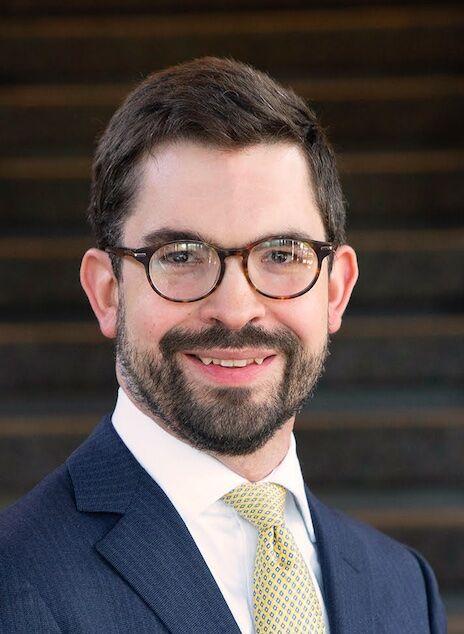 The latest economic forecast and revenue projections released by Colorado Legislative Council staff, along with billions of dollars in coronavirus-related federal aid, eliminate any threat of the impending fiscal emergency feared at the onset of the COVID-19 pandemic last year. 
The state's $13.7 billion in General Fund revenue for 2020 exceeded those of the previous calendar year by nearly $900 million, according to Department of Revenue data. Revenue for FY 2019-2020 came in at just 1% below pre-pandemic expectations.
While the current fiscal year has not yet ended, the March economic forecast published by Legislative Council shows nearly a 20% increase in General Fund revenue over their forecast last May, from $11.4 to $12.6 billion. These figures hardly denote the budget crisis predicted last year.
Some still argue that the improved revenue does not make up for the increased cost of safety-net programs such as unemployment benefits and housing assistance provided by the state during the pandemic. 
Aid from the federal government, however, has provided generous safety net funding, already totaling triple the state's annual general fund revenues, with more to come. These funds come in excess of normal state revenue.
The federal Coronavirus Aid, Relief, and Economic Security (CARES) Act, signed by President Trump last March, allocated about $2.2 billion to Colorado with approximately $1.7 billion for the state government specifically. Congress restricted those funds for certain pandemic-related expenditures. 
The American Rescue Plan Act (ARPA) signed by President Biden last month will send $5.8 billion dollars into the state this year and next, with $3.9 billion for state government and $1.9 billion for local governments. Unlike CARES Act dollars, these funds come with very few strings attached, leaving lawmakers with broad discretion on how to spend the money.
Between the CARES Act and ARPA alone, the state can expect to fill its coffers with a handsome $5.6 billion in addition to normal state revenues. This only accounts for funds over which Gov. Polis and state lawmakers have direct control, however, not total federal coronavirus aid to Colorado. 
In addition to funds going directly to the state, other major line items under ARPA include about $6 billion in direct payment "stimulus checks" to Coloradans and $2 billion for education and childcare, to name just a few.
To date, nearly $40 billion in federal aid has already been airdropped into Colorado from Washington, D.C., for COVID-19 relief, according to data collected by the Peter G. Peterson Foundation. This amount includes economic impact payments to individuals, the Paycheck Protection Program, funding for vaccine distribution, infrastructure grants, Medicare and Medicaid assistance, education support, rental assistance, and more. 
As the federal government continues to administer the relief legislation, billions more will flow into the state. The Common Sense Institute, a Colorado-based non-partisan research organization, reports that Colorado's share of the three pandemic-related federal relief packages will total approximately $65.2 billion all told.
Because the legislature set last year's budget based on the bleak May 2020 revenue forecast, the improvement to General Fund revenues over expectations has left the state with a surplus going into the upcoming fiscal year, which starts July 1. That on top of the billions in federal funds puts the state in a phenomenal fiscal posture. Unfortunately, lawmakers have proved more interested in increasing spending on pet projects than on securing a sound fiscal future for the state.
Rather than paying back the more than $800 million in federal loans used to maintain solvency for Unemployment Insurance Programs, for example, Democrat legislators plan to send $40 million to Colorado's so-called "Green Bank," a not-for-profit financial institution established under Gov. Hickenlooper to finance "clean energy projects." Democrats blocked an amendment introduced by Senator Ray Scott (R-Grand Junction) that would require the organization to report how it spends the money, according to a story in Colorado Politics. They also plan to allocate an additional $5 million for renewable energy grants through the Department of Local Affairs.
In February, the Joint Budget Committee rejected a Department of Housing request to save taxpayers $4.5 million "[d]ue to the increased availability of overall funding for affordable housing." The agency's budget ballooned from $68 million in fiscal year 2019-2020 to over $550 million in the current fiscal year due to mostly to an influx of federal dollars. Even with the increased demand for housing programs, the agency had so much money that they requested a small funding reduction. Legislators rejected the request.
Examples of the mismanagement of this great influx of cash could go on, but the lesson is clear: Colorado lawmakers will find a way to spend every dollar they get, in good years and in bad. 
The legislature spent over $27 billion in last year's "Long Bill," the annual appropriations legislation which funds state government activities. In the current fiscal year, they will spend $32.2 billion. The current draft of this year's Long Bill is set to appropriate nearly $36 billion for the coming fiscal year. This does not include the $3.9 billion from ARPA. 
Their problem is not lack of money, as we're so often told, but lack of fiscal restraint.  
With the improved revenue forecasts and tremendous windfall from the feds, there's no reason the state legislature should not be able to adequately fund essential government services without raising taxes. Instead, perhaps we should consider letting taxpayers keep a little more of their own money. 
Ben Murrey is fiscal policy center director at the Independence Institute, a free market think tank in Denver. @benamurrey