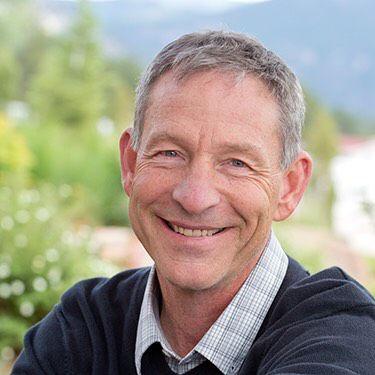 Colorado's legislature and Gov. Jared Polis re-established Colorado's reputation as a national leader in climate action by enacting a suite of clean energy bills into law this spring. While federal efforts to fight climate change have stalled under the Trump administration, Colorado has taken matters into its own hands, establishing significant new policies to reduce greenhouse gas emissions and increase the use of renewable energy.
This summer, Michael Bloomberg, through his Bloomberg Philanthropies, has recognized that the center of the action is at the state and local level, and he has committed $500 million to continue the trajectory in states including Colorado. As director of the clean energy program at a conservation organization that has spent three decades working at the state and local level throughout the Mountain West to advance clean energy, I welcome Bloomberg's new commitment.
The Beyond Carbon campaign will build on the strong clean energy policies that Colorado and other Western states have enacted, foster further work to reduce carbon pollution across the West, and accelerate the region's transition to an affordable, cleaner energy future.
Coloradans are already experiencing the harmful impacts of climate change, and we want bold leadership to ensure we leave a healthy, livable climate for future generations. In a February poll by Global Strategy Group, 84 percent of Colorado voters said they want federal and state action on climate change, and 79 percent supported moving the state to 100 percent clean energy by 2045.
This past legislative session, our lawmakers delivered, by approving an array of bills impacting clean energy, electric vehicles, energy efficiency, and climate action. One of the measures that Gov. Polis signed into law sets economy-wide goals for reducing greenhouse gas pollution 25 percent by 2025, 50 percent by 2030, and 90 percent by 2050, as compared to a 2005 baseline. The Colorado Air Quality Control Commission is empowered to collect accurate emission data and to promulgate rules to meet our new greenhouse gas reduction goals.
Utilities in Colorado now must factor in the social and economic toll that carbon pollution takes on future generations and society at large. Those utilities themselves also are taking steps toward a clean energy future. Xcel Energy last winter committed to achieve 80 percent reductions in carbon dioxide emissions by 2030 and provide carbon-free electricity by 2050.
The recent state and utility steps in Colorado are unprecedented. Yet without a doubt, more action is needed to address climate change in Colorado and across the West. Through efforts including the Beyond Carbon campaign that foster local and state action, we can continue to work with states and public utility regulators to reduce carbon emissions.
In his recent letter accompanying Bloomberg Philanthropies' annual report, Bloomberg rightly noted that philanthropy can't replace action by the federal government. "But it can spur progress from the bottom up — from communities, cities, states, businesses and nonprofit organizations," he wrote. "Leaders in all of those groups are taking action — and getting things done. Philanthropy can help them do more, faster."
That's exactly what we will do, building on the good progress that has already been made. Scientists have made it clear: much more action is needed to avoid the worst impacts of climate change. Here in Colorado, we have seen devastating wildfires, warmer temperatures, prolonged drought in some areas, and in others, unusually heavy precipitation and flooding.
Many people, as well as growing number of businesses and even whole industries in our state, understand the need to address climate change. The clock is ticking to solve this global problem. Continuing efforts by Colorado state leaders, as well as cities, businesses, and local nonprofits, will help us get there.
John Nielsen serves as director of the Clean Energy Program at Western Resource Advocates, a Boulder-based organization working to protect the land, air and water across seven Western states.