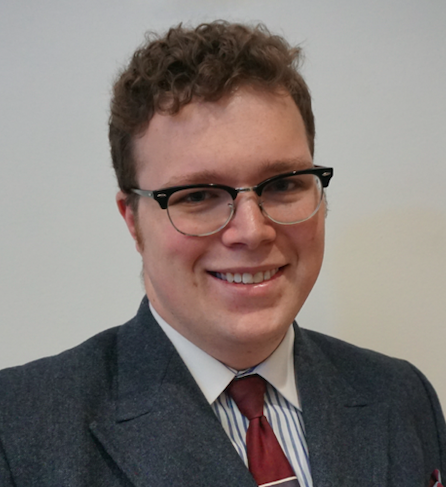 Rampant with quixotic legislation, procedural gamesmanship, long-winded attorneys, and blizzard buffoonery, this past session of the Colorado General Assembly would have been quite entertaining if not so potentially devastating. As Democrats in the legislature take a victory lap — claiming each and every piece of legislation they nursed across the finish line and onto Gov. Polis' desk as a "victory" for the working class — they are not-so-subtly declaring that in order for the average citizen to claim this victory, his power as an individual must be surrendered to a government that knows better than he.
Republican legislators — especially in the state Senate — were simultaneously lambasted and heralded for their efforts to slow down the process. Perhaps it was inconceivable to progressives that us conservatives wouldn't simply adopt their perpetual strategy of abandoning principles to win elections, or perhaps they were simply bitter that our system of checks and balances did not allow them to run roughshod over us quite as quickly as they desired.
No criticism was more laughable than ProgressNow's "Last Week in #COPolitics" web series, which, alongside excessive hand-waving and face-zooming, seemed absolutely incensed that Republicans wouldn't cease fighting for what they believed in. How dare we!
Nevertheless, as William F. Buckley once proclaimed, we stood athwart history yelling "Stop!"
When Democrats claimed their oil and gas regulations would be nothing like Proposition 112 from the last election, we called their bluff. Even Senate Majority Leader Steve Fenberg — the Senate sponsor of the regulations — stated at a town hall in Boulder that banning fracking was not only "where we need to go," but "where we will go." Just this last week, we have seen the Colorado Oil & Gas Conservation Commission director's new set of "objective" criteria by which any pending drilling permit can be delayed. At the top of the list lies setbacks — from schools, from cities, from county boundaries, etc. Shocking.
When Democrats pushed their paid family leave bill through a committee during the Bomb Cyclone, Republicans told them to slow down. It wasn't until the bill was through committee that the business community was able to thoroughly study the bill and publish their findings. Those results were enough that the governor wavered in his support of the idea, and the bill was subsequently reduced to a study committee on the floor. That bill, which was proven to be both toxic to small businesses and a potential $2 billion unfunded liability for the state, passed both the Business, Labor, and Technology and the Finance committees, headed by Democrats. Where was the due diligence?
When Democrats put forth their climate action plan, we reminded them of those they could be putting out of a job. It seems that Senate President Leroy Garcia was listening, as he pushed through an amendment to carve out one of the largest employers in his district, EVRAZ Rocky Mountain Steel. The rest of our industrial sector, however, will have to abide by this top-down mandate. Seems fair.
This session has been bad for those fond of individual liberty. The Colorado we know and love didn't die, but perhaps it's time for the ventilator. Setting hysterics aside, those workers and those industry leaders will do whatever it takes to survive — it's a human reaction. Bureaucratic red tape is nothing new, and creative thinking and adaptation will most likely spare many of the job losses. That being said, the continued interference of an overreaching force such as government can only be withstood so long as other alternatives exist. States surrounding Colorado — such as Wyoming, Utah, Kansas, Nebraska and even Texas (yes, I know it doesn't border us) — will become more desirable to businesses currently implanted here as well as those seeking a place to set a foundation.
Indeed, it is not without a nod to history that Republicans consider government growth to be one of the greatest threats to the prosperity of mankind. This session, Republicans didn't plant their feet and hold their ground because we lost an election — we did so because our principles guided us to.
Republicans believe that the greatest amount of power should be vested in the individual, not government — power to spend, to save, to work, to live. The next time Democrats try to take that power away, Republicans will be ready to block their path. You can count on it. 
Sage Naumann is the communications director for the Colorado Senate Republicans.