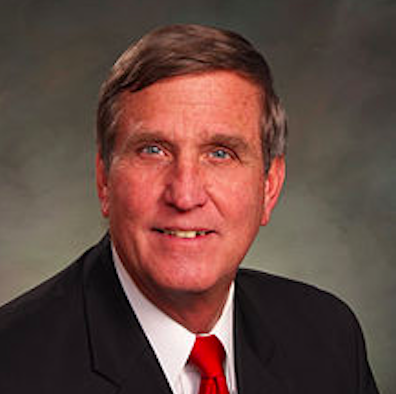 "Misleading" is how the No on CC Coalition describes a new ad from the Yes on CC campaign, specifically taking issue with this line (among others), "It [Prop CC] helps fix unsafe bridges and helps repair roads in poor condition." I'd use language a bit more colorful, but then this column wouldn't be fit for print. Let's be clear, there is no guarantee that Proposition CC will help fix unsafe bridges and helps repair roads in poor condition. Proposition CC could fund legislators' pet projects.
After five years in the state Senate, four of them on the Senate Transportation Committee, I can confirm one thing for certain: The current majority party has little interest in addressing our state's massive infrastructure needs to improve drivers' experience. They simply want to hold drivers hostage for a tax increase.
While many Democrat lawmakers drive to work, they want other Coloradans out of their cars and into buses and trains or on bikes, even if public transportation is wildly inconvenient.
So, don't expect Prop CC money to make your car commute more tolerable.
Proposition CC is a legislatively drafted and referred ballot measure asking Colorado voters to give up our TABOR (Taxpayer's Bill of Rights) tax refunds forever. You also will give up future refunds for your children and your grandchildren.
Sound horrible? It is. That's why Prop CC has received nearly universal condemnation from Republicans, some of whom supported Referendum C in 2005.
It's no surprise that Prop CC proponents are trying to mislead voters with their ads because it follows the pattern of misleading language found in the ballot language itself, and the falsehoods begin with the first three words: "without raising taxes."
When government keeps our TABOR tax refunds — money that is owed to us — our tax burden goes up. If Prop CC passes, we will be paying more money in taxes. That is the definition of a tax increase. Just because advocates can't bring themselves to be honest about the increase in taxes, doesn't mean it isn't true.
Then the language says, "to better fund public schools, higher education, and roads, bridges…" Prop CC can't go to teacher salaries, a priority for Coloradans. As for higher ed, the last time the legislature referred a measure to help higher ed was Ref C in 2005. Voters ended up being double-crossed, as they narrowly approved Ref C, but legislators didn't fund higher ed. And tuition at Colorado universities has increased, some more than 100 percent.
The reality is that it's hard to know exactly where the Ref C money went as Legislative Council economist Katie Watkins testified in 2011:
"There is some difficulty in really identifying what revenue from Referendum C went where, and a lot of it has to do with the fungibility of money. Basically, we don't know exactly where the Referendum C dollars go."
The one thing that is true is House Speaker KC Becker's testimony in committee that there are no guarantees on how the extra tax money will be spent because one legislature can't statutorily bind future legislatures, which is probably why their campaign slogan is so vague — "let's fix things." But at least "things" — whatever things are, whatever pet project strikes their fancy — is more honest language.
Prop CC proponents are hoping to mislead voters long enough to get a yes vote. Don't be fooled. I don't trust this legislature with our TABOR tax refund forever and neither should you. I hope you will join me in voting NO on Prop CC this November.
John Cooke is a Republican state senator from Greeley and a No On CC Advisory Board member. Prior to serving as a state legislator, Cooke served as Weld County sheriff.