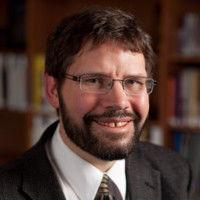 Amid the quarantines, illnesses, potential wage loss and anxiety associated with the coronavirus (or COVID-19), there's clearly no "upside" to the epidemic. But the public health emergency does exemplify why safety-net programs are important — and can reveal how these programs and policies can be adjusted to serve Coloradans facing economic instability.
Looking at the basic needs of food, health, housing and income, there are structures in place that will help the state manage this crisis, as well as gaps that may hamper those efforts. Two of Colorado's most commonly used safety-net programs, Health First Colorado and Supplemental Nutrition Assistance Program (or SNAP), give Colorado communities the basic building blocks needed to manage and overcome problems that materialize during health crises and economic downturns, as well as the obstacles inherent in a system that disadvantages Coloradans of color and rural Coloradans. 
Food: Events like COVID-19 cause disruption to work when parents need to stay home with their children or slowdowns result in layoffs or fewer shifts. Coloradans who may find themselves temporarily out of work and without sufficient income can enroll online through Colorado PEAK without leaving home in the Supplemental Nutrition Assistance Program (or SNAP). The program ensures that families and individuals have funds to purchase groceries, with the average benefit being about $1.40 per meal, per person.
Unfortunately, hundreds of thousands of Coloradans in food-insecure households don't access SNAP, leaving Colorado ranked 44th in terms of enrollment of eligible residents. The federal government funds SNAP dollars, and administrative costs are split among local, state and federal governments. 
Health: Coverage to identify and treat illness is an obvious need during a health crisis. Health First Colorado, the state's Medicaid program, provides health coverage for over a million Coloradans, including people in nursing homes, people with disabilities, working adults, and — with the Child Health Plus (CHP+) program, close to half of Colorado children. Colorado expanded Medicaid eligibility in 2013 — providing hundreds of thousands of adults with incomes less than 133 percent of the federal poverty level (FPL) with health insurance for the first time, with that coverage funded almost entirely by federal funds.
The 2013 expansion was a major step in the right direction and puts Colorado in a much better position than non-expansion states to address and contain COVID-19. Those non-expansion states universally have high rates of people without health insurance, leaving them at a disadvantage when identifying the spread of an illness. The epidemic also makes it crystal clear why Medicaid block grants, which either limit expenditures per enrollee or limit enrollment, would make it fiscally impossible for a state to provide the level of care needed to all who need it during a crisis.
Even with expansion, however, coverage rates may be declining. That is why we support House Bill 1236, which would use the regular tax-filing process to inform Coloradans of their eligibility for Medicaid, CHP+ and tax credits through the state exchange, Connect for Health Colorado. Bringing in those eligible Coloradans would help with future events, even if not for the current crisis. 
Housing: In light of the virus scare, government officials in San Francisco and San Jose recently took action to halt evictions for tenants who are unable to pay rent due to coronavirus or following government-recommended coronavirus precautions. Colorado officials should seriously consider similar action — especially considering the high number of evictions already taking place in the state. While we are encouraged that Denver Mayor Michael Hancock has ordered the Denver sheriff's office to delay enforcement of evictions, and Colorado Gov. Jared Polis has asked landlords to forgo evictions and fees for late rent, more decisive action may be needed in the long-term. 
Income supports: Regardless of the national situation, paid sick leave policies support economic security, better individual health and better public health, but fewer than a dozen states provide paid sick leave. While there are no active legislative proposals to require Colorado employers to give workers paid time off when they are sick, we support efforts to add 14 days of immediately available paid sick leave in the event of a public health emergency.
These aforementioned policies and programs ensure the health and well-being of Coloradans — whether they are facing the coronavirus, a temporary setback, a recession or are struggling with systemic challenges.
Bob Mook is communications director for Colorado Center on Law and Policy, a nonprofit research, legislative and legal advocacy organization committed to promoting racial equity and economic security for Coloradans facing poverty. Reach him via email at bmook@cclponline.org.