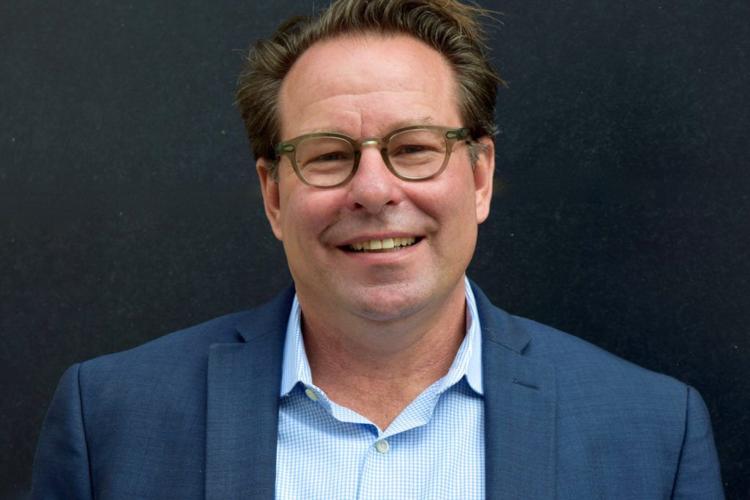 As we begin 2020, I have been reflecting on why Colorado's public schools seem so stuck on what might be done to improve over the next decade.   
Colorado has had a flood of education policy change over the last 20 years with modifications to testing, school accountability, funding, teacher evaluation, charter schools... the list goes on. Yet, overall achievement has not improved, which was shown in recent NAEP scores (the nation's report card), with 4th-grade reading scores being stuck at 40% at or above proficient since 2009 (I have previously written about the challenges in Colorado here and why the proposals didn't work here). 
After six months of hard work, the Colorado legislature's interim School Finance Committee was unable to agree on changes to Colorado's school finance system, which has been unchanged for 25 years. The Republicans "wanted to rearrange the deck chairs" while the Democrats wanted to "just pour money into a broken system." I think they are both right and terribly wrong. We must both redesign the system in terms of how money is allocated (move the deck chairs) while spending more money (in a more effective system), if we hope to have things improve.
We cannot afford to spend the next decade bickering and tinkering. This is Colorado, and we are a relatively wealthy and entrepreneurial state; we can do it. 
The costs of not doing anything are enormous. These are students' lives we are talking about. There are also real social and economic costs, not only to individuals. Taking into account the number of high school graduates going on to college in Colorado (44%) and the estimates by Columbia University economists of the societal costs of a high school degree versus college ($1,106,000), I came up with a rough estimate of at least $27,204,149,280 assuming 70% received a college diploma. (It is estimated that about 70% of jobs this decade will require either a bachelor's or associate's degree.) Yes, that is $27 billion dollars per class, and I would say it is a relatively low estimate because it does not include high school dropouts or those that do not graduate from college. It would be helpful if Colorado would determine the real cost of not educating most of our students.  
Other school systems, including our own in the past, have shown that improvement can happen, but it requires a firm commitment from the community as well as strong commitment from educators. Even with the understanding that it would not be easy to make a significant investment in public education because of TABOR and other constraints, I do not see how we cannot afford to make an investment to improve our schools.   
My proposal has a relatively modest cost; it would add just $1 billion. The current system operates at about $11 billion, so this would only be a 9% increase. Colorado would still be spending about $1,000 less than the national K-12 spending average, but these funds targeted appropriately, could have a huge impact.  
Here's how I would invest the dollars and change our current system (not included is the additional billion needed to do early childhood education right, which is also essential).
Invest in and redesign school finance ($800 million). This would raise spending and redistribute funding to the students most in need by having more dollars follow students to schools by their particular needs. The funding weights for low-income, special needs, English language learners and others would be increased from the current formula while cost-of-living and district-size factors would need to be readjusted. Money should be targeted to meet specific student needs. Much of these funds should be reflected in higher teacher salaries, but that will be up to school districts because of local control.
Redesign Colorado's assessment system (spending would remain neutral or some money would be saved). Drop most of the grade-level testing and move to more robust assessments at grades 4, 8 and 12 (similar to most industrialized nations). We must also retain the ability to track changes over time for schools and students so that we have a better understanding of what schools are contributing to student learning. Students should have to demonstrate they are ready to graduate before leaving high school. 
Invest in teachers through college loan forgiveness ($100 million). Support Colorado high school graduates to teach without a college loan burden for subject areas and geographies that are hard to serve. 
Invest in data and a reporting system ($25 million). Build on Colorado's excellent data system to ensure that we know how our students are doing in school and when they graduate by linking K-12 education, early childhood, higher education and employment data.
Invest in great school leaders ($10 million). Pay school principals an additional $25,000 per year if willing to work in our hardest-to-serve schools and provide them with a high-quality network of support and training.
Greater support for the state's lowest-performing schools ($25 million). Redesign and build on the national learning from school improvement of our lowest-performing schools. Focus on the lowest-performing 25 schools and make an additional $1 million investment for five years (assuming great leadership, a plan and a successful first year). 
Establish New Colorado Schools of Interest ($40 Million). Establish new STEM, arts and other community schools of interest in the communities that are most in need of having excellent public schools.  
My conservative friends say that money doesn't matter and my liberal friends say that money is the only thing that matters; they are both right and wrong. 
I know from my experience in schools and the most recent research on the relationship between educational spending and student outcomes that money does matter but it has to be invested effectively and closely monitored. Spending must be targeted to support students and regularly evaluated to assess the impact on student learning.   
Here's hoping the next decade starts with thoughtful and substantive new public education investments in Colorado. It will make a huge difference. We can no longer continue to tinker with the expectation that student outcomes will change.  
Van Schoales is president of A+ Colorado. He has 30 years of experience leading education reform efforts from the classroom to the statehouse. He has been an award winning high school science teacher and has authored papers on school choice, charter schools, school accountability, student achievement, science education, school design, state policy, and other education improvement topics.