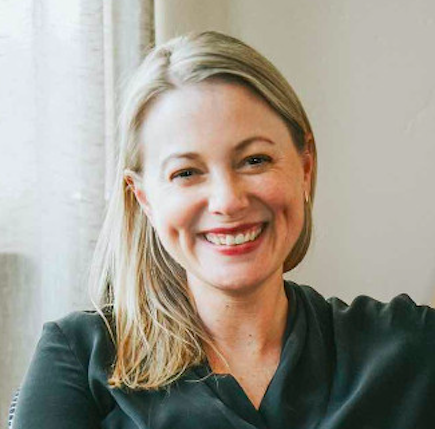 Colorado faces a crisis-level child-care situation. Last year the Colorado Assembly passed a bill — Senate Bill 63 — requiring the Department of Human Services and the Early Childhood Leadership Council to take the first step in addressing it.
Sponsored by Colorado state Sens. Kevin Priola and Tammy  Story, and state Reps. Alex Valdez and Bri Buentello, the Infant And Family Child Care Action Plan, released Dec. 1, recommends a series of solutions to help lower barriers and increase the supply of high quality child care across Colorado. Now, it's up to the legislature — and all Coloradans, regardless of political party — to take action.
Access to affordable, high quality child care is top of mind for most Colorado families and many local employers, and a ballot initiative to fund universal pre-K is likely next year. The problems with child care in our state are clear:
More than 65% of Colorado children under 6 have both parents in the workforce, and licensed infant care placements have been declining since 2010, with Colorado exceeding the national average in rate of decline. 
The cost of infant care in Colorado is higher than public university tuition. 
Most families spend 21% of their income on child care, versus the recommended 7%. 
As noted in the report, Colorado must add 7,000 infant slots and 200 family home providers to address the waitlists that are a harsh reality for most working parents.
Many of the recommendations outlined in the report would help existing early educators, but policy makers need to keep in mind the urgent need to also create new supply, particularly among those licensed educators who serve infants. Often the business aspects of running a child care program business feel daunting to people whose primary passion and skill set is caring for young children. The operational recommendations in the report include business consulting, licensing support, technical assistance, and professional development, which are all essential resources for new educators as they navigate getting licensed and enrolling children.
Family home educators operate on thin margins and work during long hours, often in isolation from other adults. If you are caring for small children eight to 10 hours a day, it's not hard to imagine being too exhausted to manage billing parents, marketing your business, and managing finances and complying with ongoing licensing training requirements. Policy-makers need to support solutions that equip these small business owners with a user-friendly and aligned state and local licensing system, particularly around zoning rules and International Building Code requirements.
Many places in Colorado are nearly unaffordable for home-based educators as it is, and in some counties, regulatory barriers make it prohibitively expensive or time consuming to make a home licensable for educating a small number of young children. When you look at the reality of opening a new family home early education program, it's no wonder the state's supply is declining.
Home-based educators struggle to find an affordable, licensable place to live. Where affordable housing does exist, many educators run into homeowners associations that ban operating even a licensed, insured, high-quality program for six to 12 children under 5. Like neighborhood elementary schools, having child care near one's home or workplace — in this case often operated by a neighbor with other children from the same neighborhood in their care — is a huge asset in a community. Landlord-tenant agreements are often equally problematic, prohibiting the operation of a home-based child care business. Building codes, differing licensing procedures at the state, county and city levels, and zoning confusion all add up to a costly headache for family home providers, who tend to be one-woman shows. 
Another challenge facing home-based providers are the rules governing the Colorado Child Care Assistance Program (CCCAP), Colorado's well-intentioned subsidy for low-income families to send their children to high-quality early education programs. As noted in the report, reimbursement rates are too low; educators aren't paid for late pickups, missed days or holidays, and CCCAP adds red tape that is tough for a solo provider to navigate, even if she wants to serve all children. In short, it's often too risky for home-based operators already operating on razor-thin margins to accept CCCAP placements.
As noted in the report, many of the challenges are regulatory and can be fixed without additional government spending, especially when looking at how the private sector is already providing high quality options. But as the report also notes, additional funding would help. Particularly when focused on home-based providers, it could have maximum impact for minimum cost.
One local government leading the way in this space is Eagle County. The public health department recently partnered with MyVillage to provide $5,000 grants to offset initial program startup costs for up to 10 qualified home-based educators. A similar statewide grant program reducing the risk for startup home-based educators, particularly when paired with substantive business and licensing support, would be a major incentive and, we believe, result in the creation of significantly more high-quality early childcare spots.
I encourage legislators and business leaders concerned about the lack of availability of licensed child care and the impact on Colorado's children, families and businesses to read the report and join us in advocating for policies that make it easier to operate high-quality, affordable early childhood education programs. 
Elizabeth Szymanski is co-founder, CFO and Head of Operations at MyVillage, which helps people open high-quality home-based child care businesses. She lives in Nederland with her husband and two children under age 5. Learn more at www.myvillage.com.