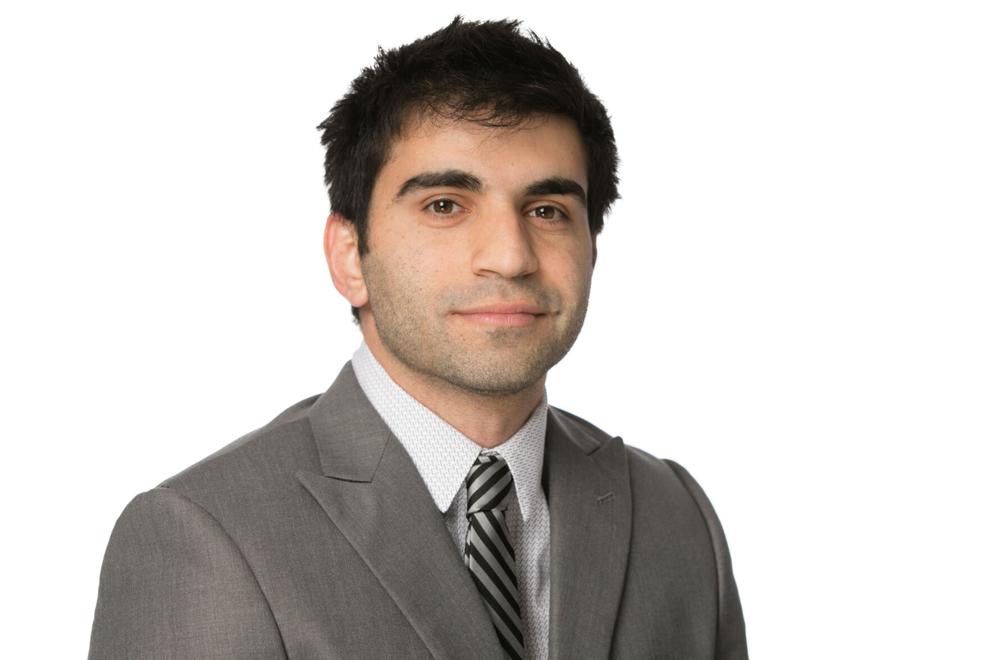 As President-elect Biden begins his term on today, the Iran nuclear deal (JCPOA) will return to the news. But what often flies under the radar is the effect that our abandonment of the deal and subsequent Trump administration policies have had on thousands of Coloradans. We Iranian-Americans are a rapidly growing population here in Colorado, often working in economically high-impact fields like engineering, biosciences, and professional services, but also as prominent authors, artists and cannabis entrepreneurs (among numerous other professions). Contrary to popular belief, we're also quite religiously diverse, with our community members comprised of Muslims, Jews, Christians, Baha'is, Zoroastrians, agnostics and atheists. 
Still, many of us have had loved ones in Iran die from a lack of medical equipment, drugs and PPE stemming from our "maximum pressure" sanctions campaign, which leaves the Iranian regime's leaders untouched while making life a living hell for the ordinary Iranian.
Many of us have been separated from our families for years, with parents missing out on the births of their grandchildren and individuals driven to depression. This is a direct result of visa issuances nearly drying up, with the few visas granted typically being single-entry visas, which are only valid for one entry and thus preclude visiting loved ones abroad. Indeed, one Boulder-based acquaintance of mine whose parents were lucky enough to acquire Canadian visas poignantly recounted the only way she could see them face-to-face: by traveling to the one park straddling the U.S.-Canada border, near Vancouver, which allows family members from either side to spend a few hours together before tearfully parting.
Iranian student visa holders at the University of Denver, University of Colorado and Colorado State University have found it especially hard to sustain themselves due to their financial transactions being blocked and U.S. bank accounts being frozen. Many of these same students have been aggressively interrogated by Department of Homeland Security agents, who peppered them with questions about their political views. Other science and engineering students were eventually able to receive job offers from NREL only to have HR rescind the offer when they learned of their national origin (in direct contravention of the Department of Energy's Equal Employment Opportunity policy). 
Finally, the raison d'etre of pulling out of the nuclear deal has failed spectacularly, with the Iranian government ramping up its enrichment and ending up even closer to a nuclear bomb. All of this has only emboldened Iranian hardliners and sidelined Iranian reformists, whom we purportedly support. 
We welcome President-elect Biden's repeal of Executive Order 13769 (sometimes called the "Travel Ban" or "Muslim Ban") on Day 1 of his administration. However, we hope that he follows it up with returning to the JCPOA without preconditions to ensure both countries fulfill their end of the bargain. Both on a geopolitical and human level, reentering the deal safeguards our national security while allowing us Iranian-Americans to flourish and contribute to creating jobs and boosting Colorado's economy.
And let's be clear: This is not only an "Iranian" issue. We at the Colorado chapter of the National Iranian American Council are proud to be joined by our Colorado friends from J Street, the Friends Committee on National Legislation, and numerous other civic, faith, elected and community leaders in calling on our state's congressional delegation to return to the JCPOA (here's a link to a public sign-on letter). As part of this, we invite Coloradans to participate in a virtual event on the Iran nuclear deal this Thursday evening at 5:30 p.m., in partnership with the University of Denver's Center for Middle East Studies: https://www.facebook.com/events/2096357537163149
Kevin Amirehsani is president of the Colorado chapter of the National Iranian American Council.