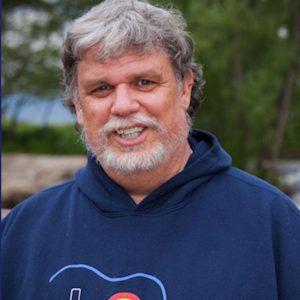 Republican recalls of Democratic lawmakers in Colorado are not about making sure lawmakers faithfully represent their communities. Quite the opposite. These strategic recalls are designed by Colorado Republicans to nullify the results of the 2018 election and to gather information for the 2020 election.
This is voter suppression after the fact.
Republican attacks on Tom Sullivan (D-Centennial) are a good example of this kind of election nullification. Tom Sullivan was talking about gun safety legislation when he defeated a Republican incumbent and won his seat in the Colorado House of Representatives. The issue was impossible for him to avoid. Tom Sullivan's name has been linked to gun safety since 2012, when his son was killed in the Aurora Theater shooting. Tom made gun safety the centerpiece of his campaign when he ran for state Senate in 2016. When he did not win that election, he ran in the next available opportunity, the 2018 Colorado House race. Again, his campaign centered on gun safety legislation. Tom Sullivan eloquently and boldly addressed an issue that most politicians won't even touch.
In 2018, the voters decided he was right.
Now, Colorado Republicans somehow expect us to believe that 54% of the voters of traditionally conservative Centennial, Cherry Creek, and South Arapahoe County did not know where Tom Sullivan stood on guns, despite everything that Tom Sullivan has been saying since 2012. It's either that, or they think that 54% of the total votes cast should not be counted and just don't matter.
Recalls should be reserved for officials who have betrayed the trust of the voters or have broken a law, but this recall isn't about malfeasance or misbehavior. The only misbehavior Tom Sullivan committed was standing up to the NRA and Rocky Mountain Gun Owners. In doing so, Rep. Sullivan has shown more courage than most elected officials at any level and of any political party, Democrats included.
Kristi Burton Brown, an attorney and the vice chair of the Colorado Republican Party, said Tom was being recalled because "he did not represent the families of Colorado." Maybe Tom Sullivan does not represent Brown, Ken Buck, and their friends in the Republican Party, but he was elected by an 8 percent margin to represent the people of his district.
Is it that hard for Republicans to accept that the people of Colorado House District 37 just aren't that into them anymore? This is the same district and same election that unseated Mike Coffman and sent Democrat Jason Crow to Congress. Why wouldn't they vote for Sullivan?
Republicans don't want lawmakers who represent the people of Colorado, or at least not a lawmaker who represents an evolving district like Colorado House District 37. Republicans want lawmakers who will support their right-wing agenda. They want to impose their failed policies on all of Colorado, including the cities and counties that clearly rejected those policies in 2018. With these recall efforts, Republicans are clearly putting party ahead of people.
We cannot allow unwarranted recall elections to become the weapon of choice for political parties that continue to be out of step with the majority of voters.
The GOP does not get to override the will of the voters, especially when their intent was expressed as clearly as it was when District 37 elected Tom Sullivan.
Bob Seay is the elected secretary of the Colorado Democratic Party. He lives in Prowers County with his wife Ginger.