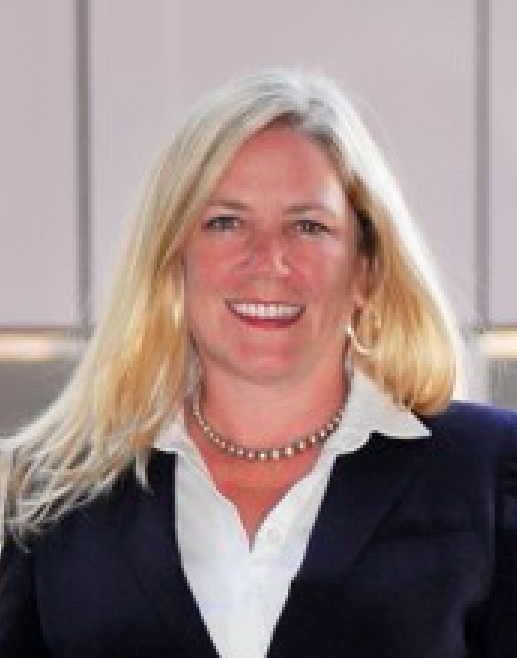 When people outside of the natural gas and oil industry think of the products we deliver, gasoline and barrels of oil immediately come to mind. But for those of us who work in this business every day, we find our community service, opportunities, and innovations to be among our industry's most important outcomes to the communities we serve.
COVID-19 has changed nearly every aspect of our lives and yet, at Great Western Petroleum, throughout this pandemic our role within the communities where we live and work has remained a constant.
While all of Colorado's industries have felt COVID-19's economic pain, the energy industry has also faced the additional strains of a global price war between Saudi Arabia and Russia, a significant drop in demand during shelter in place, and ongoing industry regulatory battles. Even given all of that, the oil and gas industry's commitment to support our communities in a time of need has been inspiring. The Colorado Oil and Gas Association, our trade association, organized a grassroots GoFundMe as COVID-19 began impacting the economy to benefit the Food Bank of the Rockies and raised more than $10,000 with many small dollar donations from field workers. COGA also handed out $150,000 in grants through the Colorado Energy Foundation to Energy Outreach Colorado, Habitat for Humanity, Volunteers for Outdoor Colorado and Oilfield Helping Hands. Each organization received a $37,500 grant at a crucial time for their organizations as their needs increased. In 2019, COGA members donated more than $13 million to Colorado nonprofits.
Here at Great Western Petroleum, our teams have worked with over 50 nonprofits and civic organizations throughout Colorado and have served thousands of meals to vulnerable residents. As COVID-19's health crisis shifts to an economic crisis, our team is engaged with our communities, identifying the critical needs at food banks and family services organizations to help us get through the shared challenge.
During this crisis, far too many Coloradans have fallen into a vulnerable position due to massive unemployment. The impact of COVID-19 has not only been felt by thousands of Coloradans employed by the natural gas and oil, but also by nearly a quarter million jobs in businesses and communities across the state supported by the industry. And the truth is that we are all supported by the natural gas and oil industry. Whether it's the many small business partners, the restaurants that support hard-working field workers or the schools that face uncertain needs this fall, the reach of energy's economic impact is hard to overstate.
Tax revenue from natural gas and oil production accounts for a large portion of our state's operating budget. COVID-19 losses, particularly from energy operations, are projected to decimate state revenue this year and for the foreseeable future.
The most pronounced impact will be felt in Colorado's education budget. According to the latest headlines, the joint budget committee cut $724 million from the K-12 budget in an effort to plug Colorado's $3.3 billion projected budget deficit. In addition to corporate taxes that natural gas and oil companies pay, many Coloradans don't know that Colorado's natural gas and oil industry's taxes are a major funder of our children's education.
Since 2008, the Colorado State Land Board, which is funded primarily through taxes on natural gas and oil production, has awarded over $1.7 billion in education program grants and has supported improvements in public education facilities for more than 180,000 students. If natural gas and oil operations are slowed, Colorado's public education system could lose another $125 million in funding. It's no coincidence that the schools in Weld County, the state seat of natural gas and oil production, are among the best in the state.
The educational opportunities our industry delivers to the children in our communities, is a major source of pride; however, it is devastating to consider the resources our children will lose if the natural gas and oil industry ceases operations in Colorado.
Another way that the natural gas and oil industry is improving communities is through innovation, which has helped reduce greenhouse gasses at a time when production has significantly increased. It is more sustainable to produce a barrel of oil in Colorado than almost anywhere else in the world.
Great Western is dedicated to continuing its sustainability efforts during this pandemic. Our teams have implemented industry-leading technologies, while continually researching for more innovative ways to minimize the environmental impacts of our industry. Already, among the cleanest producers in the state, Great Western is exploring new ways to reduce the size and price of air monitoring equipment, lessen its environmental footprint, and create cleaner industry operations.
Colorado is the nation's epicenter for responsible energy production and the world needs Colorado's continued leadership on sustainable operations today and post-COVID-19. As our society continues to explore the expanded role of renewable energy, the path forward requires all of us working together for more sustainable solutions for our future.
The COVID-19 pandemic has given us a glimpse of the impact natural gas and oil has on Colorado's economy, public programs, and our communities. Not only are oil and gas operations essential during normal circumstances, operations will be even more important in rebuilding Colorado's economy in the aftermath of COVID-19.
For the sake of Colorado's economic future and the communities we support, the energy industry must continue to evolve to meet Colorado's changing needs today and after COVID-19.
Susan Fakharzadeh serves as vice president of corporate communications and government affairs at Great Western Petroleum, LLC.