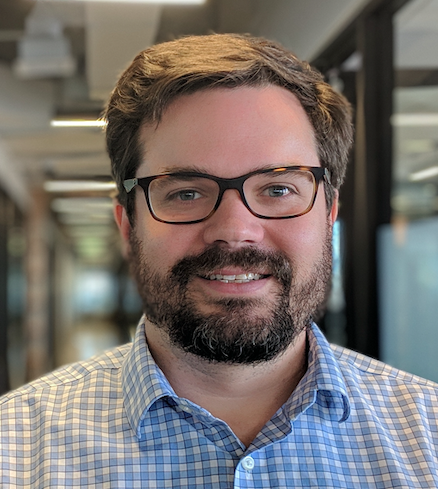 Coloradans love our state. When I've conducted focus groups here with national research firms, the moderator has often commented on the distinct pride Colorado voters have in our state — whether native or transplant.
It makes sense. We have a lot to be proud of. We have great weather, a world-class work force, incredible scenery. One thing that we should be beaming about, however, isn't talked about nearly as often: our best-in-the-nation system of public charter schools.
Charter schools are tuition-free public schools run by independent, nonprofit organizations that are authorized to operate in Colorado either by their local school district or the statewide Charter School Institute. 
As a sector, they are serving kids incredibly well.
Every two years there is one test given to fourth- and eighth-graders in every state in the nation — the National Assessment of Educational Progress — better known as the nation's report card. In this past year's exam, if you were to calculate the scores of Colorado's public charter schools as their own state, they would be the #1 state in the nation in fourth-grade math and #2 in the country on both fourth-grade reading and eighth-grade reading.
That is a remarkable statistic. It is something Colorado educators and policymakers should be crowing about from the rooftops. 
It is made all the more remarkable by the fact that Colorado public charter schools accept any student who wants to attend, and they currently serve a higher proportion of English Language Learners (ELL) and kids of color than traditional public schools do.
They are living proof that all kids are capable of learning and achieving great things if only given the right support and learning environment. 
The astounding success of Colorado's public charter schools is also a testament to the bipartisan history charter schools have had in this swing state.
The original charter school law in Colorado was authored by Republican then-state Sen. Bill Owens in 1993, who went on to help expand the charter sector as governor. That expansion was made possible by the bipartisan leadership of liberal Denver state Rep. and former House Speaker Terrance Carroll and conservative Colorado Springs state Rep. Keith King, who in 2004 authored and passed legislation to create the Charter School Institute (CSI), a statewide charter school authorizer. 
CSI also counts among its supporters the current Democratic Gov. Jared Polis, who himself is a public charter school founder.
In our modern politics, there is very little that Republicans and Democrats seem to agree on, but on the ability for parents to choose the best school for their children among an array of options there is strong, bipartisan agreement in Colorado.
That is a success story in today's politics if I've ever heard one.
There are currently 250 public charter schools in Colorado, serving well over 120,000 children. With Colorado's charters in existence for over 26 years, they have likely served well over a million Colorado kids. 
Charter schools are not the only form of school choice in Colorado. The largest form of school choice is parents choosing a traditional public school outside of their zoned boundary, also known as open enrollment. Created by the School Choice Act of 1990, kids in Colorado public schools are able to attend any public school in the state, whether in their home school district or not, as long as there is room.
About 150,000 kids are currently utilizing open enrollment — with approximately 100,000 kids attending a school in their home school district but outside of their zoned boundary, and another 50,000 kids crossing school district lines to attend a public school in another district. 
School choice via open enrollment is also working well, with research finding higher-performing school districts more likely to enroll students from outside of the district, and low-performing school districts more likely to have higher rates of students leaving. 
When parents have the choice, they choose to send their children to better schools.
When you add in the nearly 50,000 kids in private school, you're talking about more than one in three Colorado kids who are utilizing Colorado's incredible system of school choice.
That widespread level of educational empowerment is replicated almost nowhere else in the country.
Colorado's leaders should be damn proud they've made that happen.
And Coloradans should add it to the long list of the reasons they're proud to call the Centennial State home.
Tyler Sandberg is vice president of Ready Colorado, the state's leading center-right education-advocacy organization.