Earlier this month, Denver voters overwhelmingly approved a monumental commitment to mental health by passing the Caring 4 Denver sales tax. Denver is making good on a promise our country made over half a century ago — to provide mental health, substance use and suicide-prevention programs that are based in the community and respect the dignity of human beings.

The systems in place to deal with behavioral health challenges are often under-resourced, resulting in the last resorts of jails, emergency rooms, and homeless shelters across the country being filled with individuals who have unmet behavioral and mental health needs. It is a sad reality that our Denver jail has become one of Colorado's largest providers of mental health services. 

Fortunately, we have homegrown solutions for which this new funding resource can immediately support and learn from. The Denver Social Impact Bond program provides housing and wrap-around case management services for individuals who are homeless and have cycled through the Denver jail system for low-level offenses. These individuals most likely also have unaddressed mental illness and substance use disorder issues.
 An analysis conducted by the city, with help from the Urban Institute, found a group of 250 individuals were costing taxpayers over $7.3 million a year for interactions with jail and other systems, such as detox and emergency care.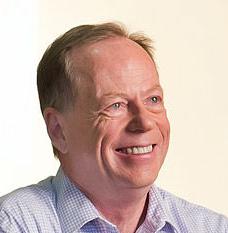 Permanent supportive housing has been shown to positively impact individuals experiencing long-term homelessness and provide a pathway to stable housing, decreased jail days and improved health.
 Based upon a commitment to further fund promising solutions to homelessness made by Mayor Michael Hancock three years ago, the program brought together a community of partners, including local foundations and investors, national experts, evaluators, multiple levels of government, and two leading organizations in serving individuals experiencing homelessness. 

Our organizations, the Mental Health Center of Denver and the Colorado Coalition for the Homeless, have been able to serve more than 285 over the last two and a half years with 256 individuals currently housed with access to support services to help stabilize their lives.  
These individuals are spending significantly less time in jail, down from an average of 77 jail days before being housed to an average of 19 days once they received support services and housing. 
One program participant told us, "No one has ever given me the chance to make something of myself and I am grateful that someone cares enough to help me get my feet back on the ground for me and my son." At the age of 24, she was the victim of abuse and left homeless for years while trying to be a single parent to her son. Suffering from addiction and many failed recovery attempts, she became hopeless and hardened, saying that drugs were the only way to "escape life on the streets."
This year, she was finally located by an outreach worker who enrolled her in the social impact bond program and she is now stably housed, maintaining sobriety, seeking employment, and able to be a stable mother to her son. 
Through the engagement with the Social Impact Bond program, we have seen countless stories like these and many others being given the opportunity to improve their lives. Eighty-five percent of program participants have remained in housing, a remarkably high number for a program targeting individuals who have histories of long-term homelessness. They are also beginning to start careers, enroll in school, and most importantly, access the care needed to address long-standing mental and behavioral health issues.

The program is working not only to improve their lives, but also improve outcomes for our city. Based on the recent outcome report from the program's evaluator, the Urban Institute, 44 percent of program participants are not returning to jail at all and the average days in jail for those that have returned is 34, well below their pre-program average. Over time, we will also know if the program had additional outcomes related to health and use of additional public services.
The SIB initiative is just one of the many examples demonstrating that housing is healthcare. Combined with access to mental health and substance use services, a safe, secure, and permanent roof over your head can be the difference between starting a new life of opportunity or continuing a costly cycle through remedial systems.

As we look to the next legislative session and the use of the Care 4 Denver funding, we should find ways to continue to build on the example of the Social Impact Bond Program. As we hope to prove, it will not only be an investment in improving lives of our neighbors and the well-being of our community, but also an efficient investment for taxpayers.
John Parvensky is president and CEO of the Colorado Coalition for the Homeless. Carl Clark is president and CEO of the Mental Health Center of Denver.