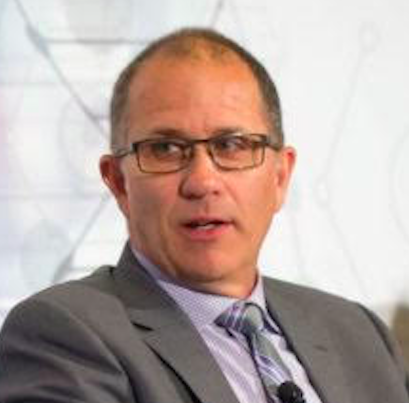 Colorado and Canada enjoy a deep and special relationship. Not only does our love for hockey run deep, Canada is also Colorado's leading international trading partner. I am proud to say that the Canadian brand and flag is perceived as the sign of a safe and reliable partner.
However, this sentiment cannot be overextended to the proposed ill-conceived legislation to import prescription drugs from Canada. Legalizing importation will create a significant loophole that smugglers will exploit to traffic counterfeit medicine into Colorado. Canadian authorities and law enforcement are neither resourced nor structured to guarantee the safety of such transnational drug shipments.
For over 30 years, I worked in Canadian law enforcement and border protection. I was a chief superintendent of the Ontario Provincial Police and a director of intelligence and enforcement for the Canada Border Services Agency.
While Canada's pharmaceutical supply chain is very safe, it was built to ensure the safety of drugs entering and being consumed in Canada. It is not the duty of Health Canada to protect or ensure the safety of prescription drugs for the United States.
I do not call into question the working relationship between Canadian and U.S. law enforcement and border protection services. It is simply a matter of resources. Canadian authorities cannot be held accountable and cannot be expected to prioritize shipments that are transshipped through Canada into the United States, nor are they responsible for the safety of such products. In other words, Canada's law enforcement and border protection resources are appropriated to secure the Canadian drug supply, not foreign export shipments.
What makes this issue worse is that Canada has already been experiencing significant drug shortages for a decade, largely impacting generic drugs. Canada has over 1,000 drug shortages annually, affecting 1,250 products in the most recent three-year period, or at least 10 percent of all active drugs available in Canada. Importation programs for U.S. states like Colorado would make this only worse. Canada can't be the pharmacy of the United States. Health Canada is not likely to send medicine in short supply to Colorado before taking care of its own citizens.
What do these drug shortages mean for Colorado attempting to implement a prescription drug importation program, which has already failed many times in other states? Criminals will exploit the lack of supply and transship adulterated, substandard and counterfeit drugs through Canada into Colorado. They will claim to be Canadian drugs, but they might never even see the inside of a Canadian wholesaler or pharmacy. They may never even touch Canadian soil.
Criminal networks are ready to pounce at this opportunity. The opioid crisis has shown just how quickly criminal networks, such as the notorious Hells Angels, can surge when they sense opportunity for illegal profits. There has been a sharp increase in Canadian street gang activity following the tremendous profit opioid and fentanyl trafficking offers. These gangs will be at the ready to exploit importation loopholes.
As a former law enforcement officer, I can appreciate the sense of urgency and the appeal of short-term solutions to complex issues or crises. It may seem appealing to try and address drug pricing with drug importation. But we need to worry about the unintended consequences to public safety of such policies for both Colorado and Canada.
Don Bell served for more than three decades in law enforcement and border protection in Canada, including as chief superintendent of the Ontario Provincial Police and a director of intelligence and enforcement for the Canada Border Services Agency.