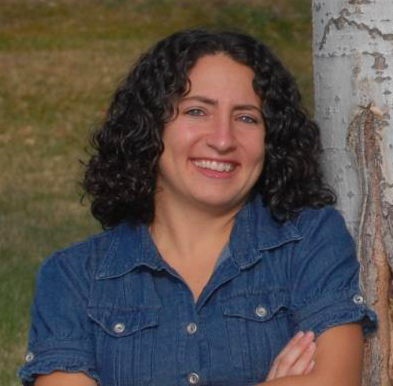 The business owners of Good Business Colorado are rolling up our sleeves to work at the Capitol on an agenda that will be good for business, as well as employees, the state and the economy as a whole. Our membership includes Democrats, Republicans and unaffiliateds, and we look forward to collaborating on bills that build a strong economy, thriving communities and a sustainable environment.
Good Business Colorado enthusiastically supports the family and medical leave bill because it will help level the playing field for small businesses that want to provide benefits that will make their employees more productive, loyal and healthy. At some point, everyone has a sick child, an aging parent, a personal illness or a new baby, but many employees without paid leave worry about how to make ends meet with no paycheck. That makes for workers who are not productive because they're stressed out about both how to pay the rent and that they aren't able to support their family member in need or take care of their personal health.
As part of the coalition supporting the policy, Good Business Colorado believes the FAMLI Act is a win-win for employers and employees alike. Businesses will be able to depend on focused, productive workers to help build their companies, while workers will be able to take the time they need to live up to their family responsibilities caring for a sick kid or parent, still pay their bills and return to work ready to fully contribute to their workplaces.
Likewise, Good Business Colorado views the secure retirement savings bill as way to help small businesses compete with large companies that are better able to provide 401k and other retirement plans to their employees. The bill would establish a low-fee IRA to employees without access to workplace plans. Ten states and the city of Seattle have launched similar retirement programs, improving their residents' ability to save for retirement.
Eight out of 10 small business employees in Colorado – and nearly half of all private-sector workers – don't have a retirement savings plan at work. The median retirement account balance is $2,500 for all working-age families, and only $14,500 for families aged 55-64. A lack of retirement funds is not just a crisis for retirees struggling to maintain independence, but also for future taxpayers, who are going to have to brace for a huge increase in public assistance.
Good Business Colorado's support of secure savings is in tune with Colorado's business community – national polling among small business owners shows that almost seven out of 10 support this concept. It would help small business owners provide employees access to professionally-managed, low-fee retirement savings plans with a simple withholding set-up. The plan would be portable, allowing workers to move from job to job and take their retirement savings with them.
Expanding the number of qualified workers is on minds of Good Business Colorado's members, especially with the exceptionally tight labor market. Childcare has emerged as an unexpected priority. Struggling to find the workers they need to run their businesses, our members tell us that many would-be employees cite the lack of affordable, quality childcare as the No. 1 reason they decide not to participate in the workforce. We will also advocate for the clean slate bill to ensure qualified job seekers aren't experiencing unnecessary barriers to re-entering the workforce as well as the "flat tire fund" bill to create a fund to help mostly rural job-seekers overcome low-cost barriers to getting back to work, like purchasing a required uniform or fixing a flat tire needed to get to the workplace.
Recognizing that Colorado's great outdoors and clean air/water is our precious competitive advantage when it comes to attracting the best talent – not to mention support our lifestyle economy – Good Business Colorado will focus energy on protecting our environment. Also, we will support policies that build a new, green economy.
Good Business Colorado will put our heads together with others from across the political spectrum to address these pressing needs and promote policies that build a strong Colorado for business and communities.
Debra Brown is the executive director of Good Business Colorado and co-founder of MobilizeUs, a Colorado-based social enterprise.