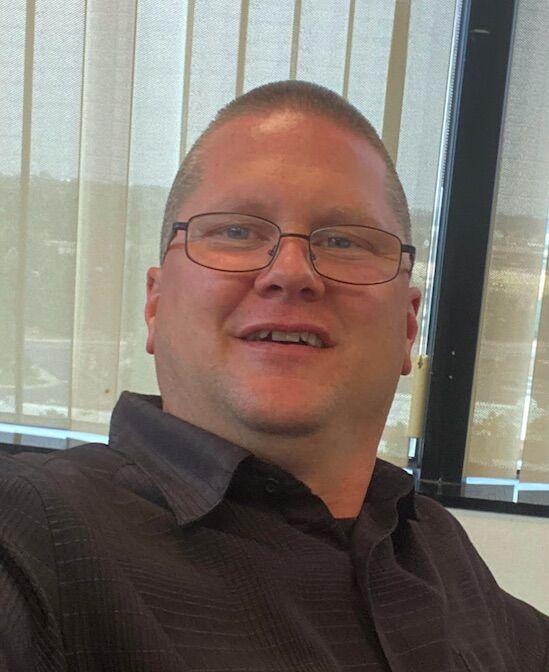 As the summer draws to an end, voting has been the topic of conversation across the United States, and Colorado is no exception. In 2019, Colorado passed a law to re-enfranchise people convicted of felonies who are out on parole, giving more than 11,500 Coloradans their right to vote back. Yet, many people on parole and re-enfranchised individuals across the country don't know they can register to vote, aren't interested in engaging with politics, or both. 
This November, at 43 years old, I will vote for the first time, and I hope many others join me.
In 1994, I was 17 years old when I was living in a group home. One day, I was running errands with a man I barely knew, when he fatally stabbed a 55-year-old insurance broker in a parking garage during an attempted carjacking. Despite being too young to even buy cigarettes, I was charged and convicted of first-degree murder and sentenced to life without the possibility of parole. 
During my sentence, I often spoke with my grandmother and she used to tell me, "Everybody got a life sentence, we're just going to do it in different places." In my deepest despair serving my time, I decided to use it for the better. I completed my GED, became involved in programs that helped other inmates prepare for release, and participated in SHAPEUP, an initiative that sought to keep young offenders out of prison.
Then, in 2018, nearly 25 years after my conviction, I was released from prison after my co-defendant confessed to the murder and physical evidence came to light, which led to the lessening of my charges. Shortly thereafter, the Supreme Court ruled that sentences of life without parole for juveniles constitutes cruel and unusual punishment.
Since my release, I have looked to continue to turn my life around. I've been fortunate enough to start a family and find success in business. I now speak at pre-release classes, helping run restorative-justice programs and hiring programs for parolees, and I work with legislators on how to stop the "revolving door" of released ex-offenders ending up right back in prison. Simply put, it takes a community effort to help our returning citizens, and we all have a part to play. The same can be said for fixing our government. 
After spending the majority of my life in prison, I finally get to vote in what happens to be one of the most pivotal elections of our lifetimes. And I intend to use my vote to support people and reforms that make our communities stronger and more just. It did not take serving nearly 25 years in prison to realize that our votes matter. Every step of our criminal justice system can be reformed by exercising our civic duty. 
This fall, Coloradans will make many difficult decisions on nearly a dozen proposed changes to state laws and its constitution. On everything from the state income tax rate to employer requirements for paid family and medical leave, we have an opportunity to vote for the changes we want to see, but none of these changes are realized if we don't vote. For those like me who have been incarcerated, this is our chance to help shape the criminal justice system and our systems of government for those who come after us. But, our complaints, protests, and praises mean nothing if we do not express them at the ballot box. 
When I speak to those preparing to re-enter society, I often share those words my grandma shared with me. I stress to them the importance of living their life sentence to the fullest, wherever they may be. During all of our life sentences, it is crucial we use our voices to hold people accountable. By holding those elected officials in power accountable, we can build better communities for all of us. So on Nov. 3, I'm voting for the years lost while I was incarcerated. I'm voting for those still in the system who are unable to. I'm voting to support criminal justice reform, like the legislation introduced by Colorado state Sen. Pete Lee, and I'm voting for my family's future. The voices of Coloradans, no matter their past, should not and cannot be silenced, especially come November.
Jeff Johnson works as a sales consultant in Aurora and lives in Colorado Springs with his 11-month-old twins and wife, Jenny. After serving time in prison, Jeff is now an advocate for helping Colorado's returning citizens get back on their feet and find employment upon release.